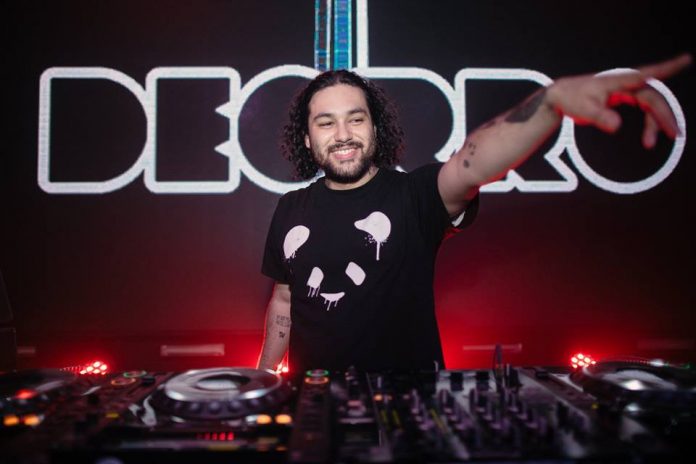 Deorro's highly anticipated debut artist album, "Good Evening", is out now on Ultra Music. The product of three years of songwriting, the 24-track concept album spans multiple genres; showcasing Deorro's diverse production capabilities, tastes and talents.
While fans are already familiar with the bouncy lead single "Rise & Shine" and the second release "Feeling Pretty Good," the bulk of the album has remained a mystery until now. With eight theatrical interludes separating the tracks, the album is a culmination of styles including progressive house, future house, dubstep and even a touch of ambient.
Highlights include "Turn Back Time," the newest single off the album and a vocal driven funky electro number, "Bomba," a hip-hop dance hybrid packed with wonky sounds, "Find a Way," a trance-style electro track and the "Honest Man," more somber, guitar driven work. Deorro rounds out the LP with the ballad "Tell Me Lies," the soulful "Let It Go," and "Lady," which floats over an ambient and downtempo cloud.
"Good Evening" is a piece of work that showcases Deorro's continued growth as an artist and dedication to music. Stream and buy it HERE!!!.
Good Evening tracklisting
1. Good To See You (Intro)
2. Guide Me.mp3
3. If You Go First (Interlude)
4. Turn Back Time
5. Steady Rise (Interlude)
6. Goin Up
7. Miss You (Interlude)
8. Find A Way
9. Prove It (Interlude)
10. Butt Naked
11. Colorblind
12. Feeling Pretty Good
13. Hands Up
14. Drumline (Interlude)
15. Bomba
16. Reality (Interlude)
17. Tell Me Lies
18. Honest Man
19. Me, Myself and I (Interlude)
20. Rise and Shine
21 Sometimes (Interlude)
22. Let It Go
23. Lady
24. Pause