Last month, the American DJ and producer, Diplo released his latest hit, 'Bank roll', a single featuring Justin Bieber, Young Thug, and Rich the Kid but surprisingly he removed the track from his SoundCloud page just days after its release.
And now, Diplo's 'Bank Roll' resurfaced on Soundcloud but with Justin Bieber notably missing from the track. In the description of the track, the producer explains: "DJ Khaled and Guetta made me take down the Justin Bieber version because they had exclusives with him, you can find it online here tho cause i don't give a fu*k."
He has since removed Khaled & David Guetta's name and changed it to "various artists", but we still have the screenshot of it.
Diplo still included a download link to the original, which you can get here.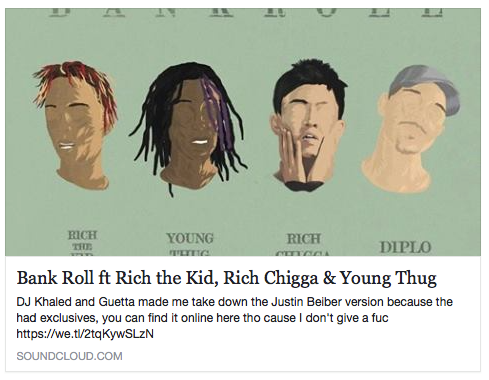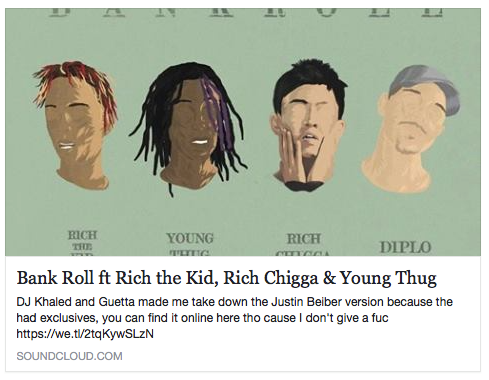 You can listen to the new version of 'Bank Roll,' without Bieber, below.