A very special collaboration from MOGUAI and YOUNOTUS has been selected for this year's official Parookaville 2017 Anthem titled "Lessons".
"Lessons" is a power packed, sun drenched summer dance anthem, with a thumping bassline and lush tones, it permeates with the nostalgia of the brevity of summer, but happily stays in the mind and on the dancefloor for all summer long.
Parookaville is not a normal electronic music festival. It is a city that comes to life once a year in remembrance of its founding father and mayor Bill Parooka.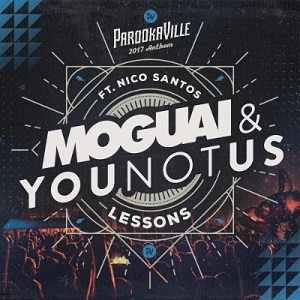 For the first time for three whole days in 2017 with 80.000 citizens (all tickets were sold out within 48h). And with that, of course, the official album release should not fade into the background– this year available for the first time as 3CD and, as always, as download.
Listen to the Anthem below.