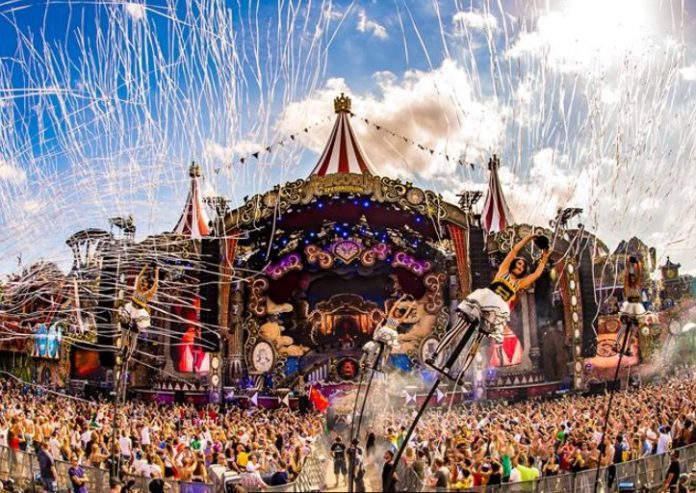 Two members of Belgium's royal family paid a special visit to the world's most popular EDM festival, Tomorrowland, during it's first weekend.
King Filip and Queen Mathilde were welcomed with open arms by the festival, and the two had the opportunity to watch the event from their skybox and backstage. The mysterious DJ and producer, Marshmello even paid tribute to the royal guests, exclaiming during his set, "Make some noise for the king of Belgium!".
The King and Queen even had the chance to talk with other superstar artists such as Lost Frequencies, Charlotte de Witte, and Netsky.
Tomorrowland spokeswoman Debbie Wilmsen even commented, "We are honored that the prince choose our festival to visit! Prince Laurent had been here a few years ago, he is a big Dimitri Vegas & Like Mike fan."
Check out videos of the royal couple's time at the festival below:
Koning Filip en koningin Mathilde krijgen te zien wat @Tomorrowland teweegbrengt: hele wereld komt samen in België voor vredevolle party. pic.twitter.com/QrDpDh5IaH

— [Wim Dehandschutter] (@WDehandschutter) July 21, 2017
Koning Filip en koningin Mathilde krijgen te zien wat @Tomorrowland teweegbrengt: hele wereld komt samen in België voor vredevolle party. pic.twitter.com/dBQbIc0yEL

— [Wim Dehandschutter] (@WDehandschutter) July 21, 2017
Koning Filip en koningin Mathilde ontmoeten @NetskyMusic op @Tomorrowland. Leuk, zo'n nationale feestdag. pic.twitter.com/U9rqrG6MuD

— [Wim Dehandschutter] (@WDehandschutter) July 21, 2017