Showtek are back with the release of two tracks off their new AMEN EP out today via Skink/Armada. Included are the title track "Amen" featuring Freetown Collective, whom Showtek worked with previously on the 2016 smash hit "Believer."
"Amen" has been dominating festival main stages all summer.Also released today is "Don't Shoot" featuring vocals from GC. In addition to the duo's two releases, Showtek are announcing their AMEN North American Tour that kicks off at the end of August.
Taking a stance with their music, "Amen" is a Caribbean inspired track that grabs you after one listen, while "Don't Shoot" is a more traditional Showtek release filled with fan favorite heavy bass and drops. Written in conjunction with vocalist GC in the midst of the recent protests against police violence, both Showtek and GC have provided statements concerning the inspiration and reasoning behind their collaboration on "Don't Shoot."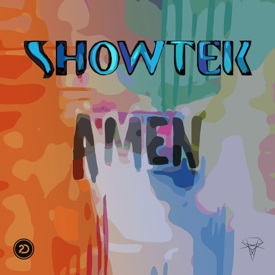 Showtek explains, "Even though we ourselves haven't gone through this injustice, or can even relate to how hard it must be, we work closely with diverse cultures and people that have lived these struggles. We can make their voice heard by reaching out to millions of people with our music. We aim to be an example that everyone is united, we are one people, coming together without prejudice."
Both tracks are already set to make a major splash this summer on their AMEN North American Tour, encompassing 20+ dates including stops in Los Angeles, New York, Toronto, Boston, Miami, Chicago, Atlanta and more.
Listen to the track below.
On their North American tour, Showtek says, "It was always a dream of ours to visit N. America and get more directly acquainted with the people, culture, and music. We first came here in 2007 and we are still inspired by the fans and their amazing enthusiasm at our shows.
Showtek AMEN North American Tour Dates*:
8/31 – Foundation Club – Seattle, WA
9/1 – Exchange LA – Los Angeles, CA
9/2 – Beach Tampa – Tampa Bay, FL
9/3 – Premier Nightclub – Atlantic City, NJ
9/22 – Irving Plaza – New York, NY
9/23 – Global Dance Festival – Chandler, AZ
9/24 – Parq Nightclub (Daytime) – San Diego, CA
9/29 – Uniun – Toronto, ON, Canada
10/6 – Royale Nightclub – Boston, MA
10/20 – Story – Miami, FL
10/21 – PRYSM – Chicago, IL
10/27 – Premier Nightclub – Atlantic City, NJ
10/31 – New City Gas – Montreal, QC, Canada
11/16 – The Observatory (Constellation Room) – Santa Ana, CA
11/17 – Opera – Atlanta, GA
11/18 – Stereo Live – Houston, TX
* Additional shows across Canada and California to be announced in Phase 2