Alok has had an incredibly busy July, playing all across Europe from France to Belgium, and releasing both his 'Alok Presents Brazilian Bass – Part 1′ via SPINNIN' and most recently, a remix for Rolling Stones front man, Mick Jagger.
A collaboration seemingly out of left field, the young superstar was personally invited to put his own distinct Brazilian Bass spin on Mick Jagger's just released 'Gotta Get A Grip'.
The single was released alongside 'England Lost', and serves as Jagger's first solo work in over 16 years, and both address the confusion felt in post-Brexit England. Alok's rework of the track maintains the heavy rock nature of the original, infusing a thumping bassline and hard hitting drums, perfect for his world renowned festival sets and club shows.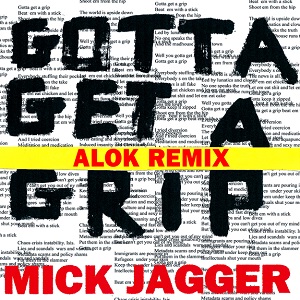 Listen to the track here.
On top of this high profile remix, Tomorrowland festival has just released the recorded livestream from both Alok's Mainstage and Freedom stage performances this past weekend. Alok brought both Zeeba & IRO to sing 'Hear Me Now', 'Never Let Me Go', and the Budweiser Tomorrowland Anthem 'Love Is A Temple', also playing his hits 'Fuego', and 'BYOB.