According to ASCAP, the American Society of Composers, Authors and Publishers, Marshmello has been writing his own songs since the beginning of his career. ASCAP is known to be a performance rights organization that helps musicians get the payment they deserve.
In a mysterious new find, instead of the name Marshmello being listed as the artist, for his new song "Freal Luv" is now showing up Christopher Comstock. Has Marshmello's identity officially been revealed !?
As we all know, Christopher Comstock is the name of the producer Dotcom. Although there has been tons of speculation regarding his identity, this seems to be the first substantial evidence that seems to prove this theory.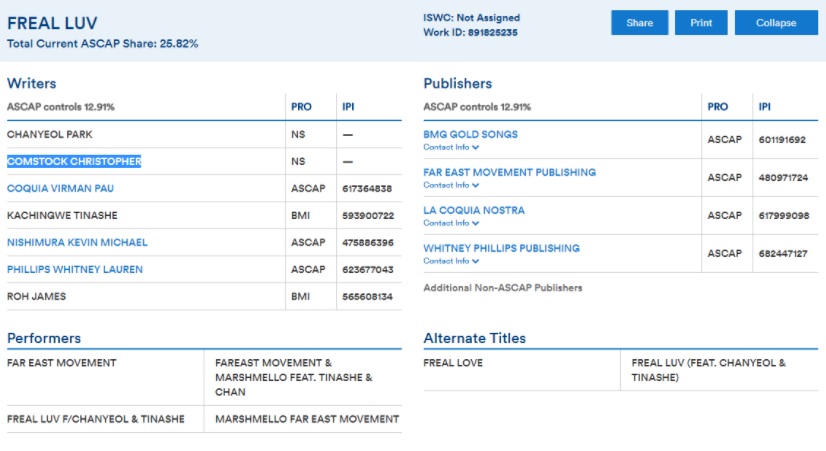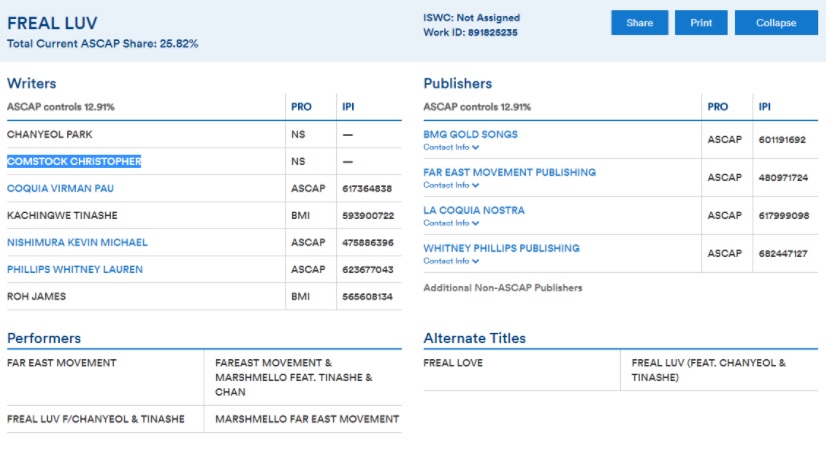 We're hoping that this ends the curiosity and can't wait to see what other clues come to the surface !
Listen to 'Freal Luv' below !