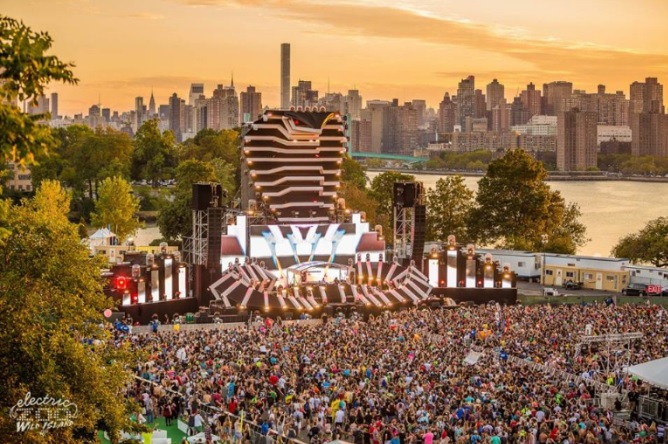 New York City's annual Electric Zoo 2017 festival is always known for showcasing some of the most iconic DJs in the EDM industry. However this year, organizers are introducing an entirely new theme and they're getting us pretty hyped up with this sneak peek of the stages.
The 6th Boro, as the new theme is called, inspired by the bright lights and grand spectacle of New York City, plans to create an urban adventure land, bringing together party animals from all over the world.
With less than a month away, Electric Zoo 2017 festival released a trailer video emphasizing five spectacular stages and it has everyone talking.
This year's main stage called "The Elephant's Roar," brings the audience face to face with a massive trippy, LED elephant immersed in the skyscrapers of New York City. The Hilltop Arena, with its new name, "The 6th Boro Station," is bringing together some deep sounds as the stage is meant to illustrate the underground subways of the city. With trains racing in the background and flashing strobe lights overhead, these party animals won't know what hit them.
The Riverside Stage is being transformed into the "Undersea Dome," submerging it's audience down into an aquatic wonderland. The "6th Boro Industrial Zone" is taking the place of the Awakenings stage with a spooky warehouse district vibe and plenty of deep sounds all weekend long. Lastly, the festival is debuting "6 Pointz," a special zone devoted to local underground DJs and street art.
Electric Zoo will be held at Randall's Island Park on Labor Day weekend (Sept. 1-3). Don't forget to get your tickets to join New York City on this unforgettable electronic dance music adventure !
Check out this video below to get a deeper look into the Electric Zoo 2017 festival stages !