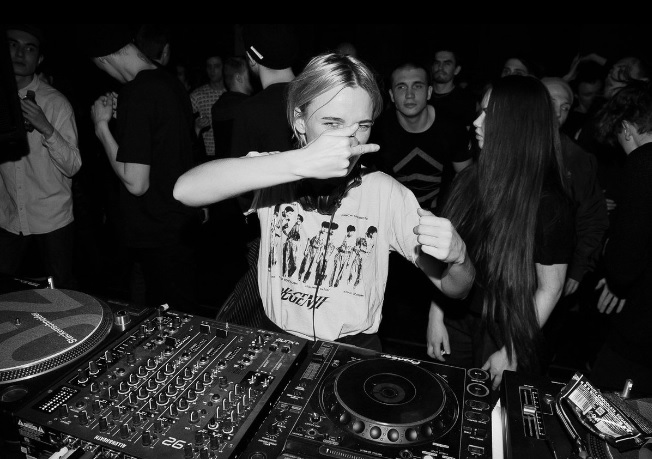 Popular Russian DJ Inga Mauer was forcibly ejected from Flow Festival by the event's security staff and arrested after reportedly being beaten up by that same staff. Flow Festival's organizers have stated that they are "at a loss for words" after the incident, which took place on Saturday in Helsinki.
Inga Mauer performed at Resident Advisor's Front Yard stage on Saturday, August 12. A few hours later, she was apparently involved in a physical altercation with the security staff hired by Flow Festival's organizers.
Marie Davidson, another artist who performed at Flow Festival, saw the altercation unfold and recounted the events in a Facebook post. Davidson said, "I witnessed a bunch of security guys hold a girl on the ground as she was screaming." When she approached the people to get a closer look, she realized it was her friend Inga Mauer.
Mauer then told Davidson that they violently dragged her out of the festival area because she refused to leave immediately. When Davidson tried to intercede and told them that they were actually both artists, the security staff reportedly extended their rude treatment to Davidson as well.
The organizers of Flow Festival have issued the following statement in response to the events that took place:
"We, the three partners of Flow Festival, Suvi Kallio, Tuomas Kallio and Toni Rantanen, are still at a loss for words and very sad about the episode that happened at the Flow Festival area early Sunday morning. Inga Mauer and Marie Davidson are artists and lovely friends who Toni Rantanen booked to perform at the festival. It came to our knowledge that members of the security staff had used violence against Inga Mauer. Marie Davidson, who approached to try to help her, was inappropriately thrown out of the festival area. Even the police who came to sort out the situation acted threateningly and refused to give us any information after taking Inga Mauer to jail overnight. Flow Festival does not approve the use of violence and we were shocked and very sad to hear this. We are truly sorry for what Inga Mauer and Marie Davidson had to go through."
Mauer's booking agency, Futura Artists, has also released a statement following the nasty turn of events: