V2 presents is hard at work once again, bringing to the state of Utah another round of its biggest festival, Das Energi.
Taking place at the Great Saltair in Salt Lake City, Utah over the 18th and 19th of August, Das Energi is set to bring in crowds from all over the country, many of whom will be experiencing Utah for the first time through the lens of their festival experience.
First timers to the festival will be surprised to see the quality and scale of the production for what some might consider to be a "small" festival. Das Energi is actually an expansive universe that continues to grow and stake claim to new territory each year. Within the world of Das Energi festival are three distinct areas: Energi Field, featuring the renowned Temple of Boom stage, Syngergy Station, a self-contained planet within the walls of the Great Saltair, and the local-favorite area of Das Energi, the Galactic Flats, located on the shores of the Great Salt Lake.
This year, V2 Presents has announced the expansion of the festival with the addition of a new attraction, the DISKOPORTAL, featuring a giant disco ball.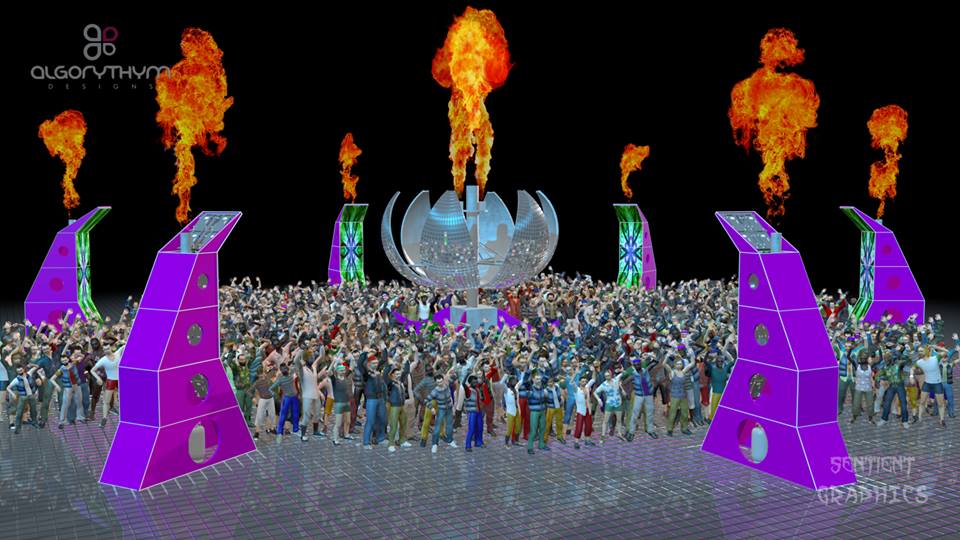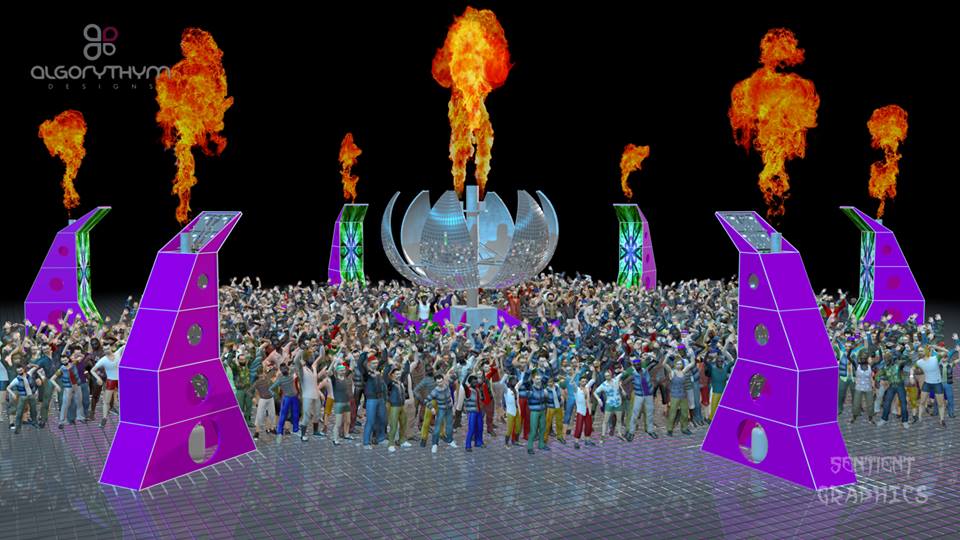 Last year, Das Energi drew in over 15,000 people from 36 states across the country. With the expansion of the festival and new attractions to explore on the beach, 2017 promises to bring in even larger crowds from even more states.
Featuring prominent names on the lineup, such as Zedd, Knife Party, Adventure Club, and Diplo, Das Energi is guaranteed to bring the party to Salt Lake City this weekend. V2 Presents just released the set times today, and many fans have already expressed delight in the lack of major scheduling conflicts. Check out the set times for yourself below: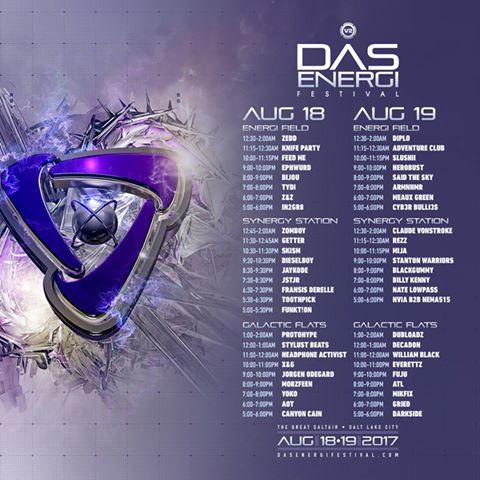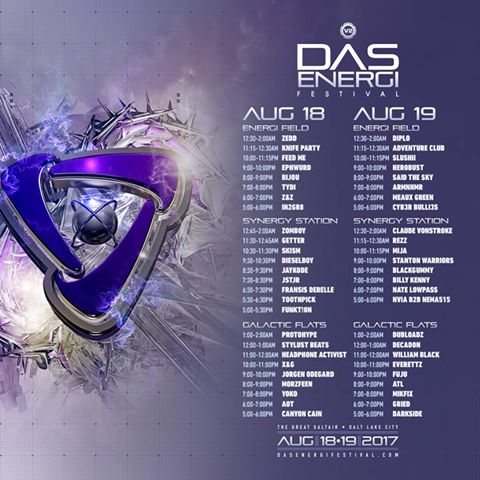 Tickets are still available here, but they are selling quickly. As of this writing, their last update stated that 2-day passes are now 90% sold out. Get your ticket and visit Utah this weekend to see just how amazing this expanding festival experience on the shores of the Great Salt Lake can be. Check out the trailer below.