Delivering a special gift to thank fans, Dutch EDM duo Showtek have announced a unique  track titled "Mosh Pit." 
The release is aimed at showing their appreciation for the support on their David Guetta collaboration "Bad,". "Mosh Pit" will also feature on the second installment of their AMEN EP which is set to drop on August 23.
Hot on the heels of their 2-track EP earlier this month, which featured brand-new productions "Amen" and "Don't Shoot," new release "Mosh Pit" features a heavy reggae vibe, with steel drum beats building the track, before an explosive drop. A production laced with Showtek's signature big-room sound, "Mosh Pit" looks set to dominate festival main stages with its distinctively Caribbean sound.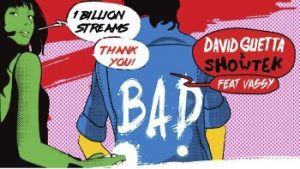 The release of "Mosh Pit" marks what has been a hectic month for the pair, who have been travelling around Europe for an extensive run of festivals.