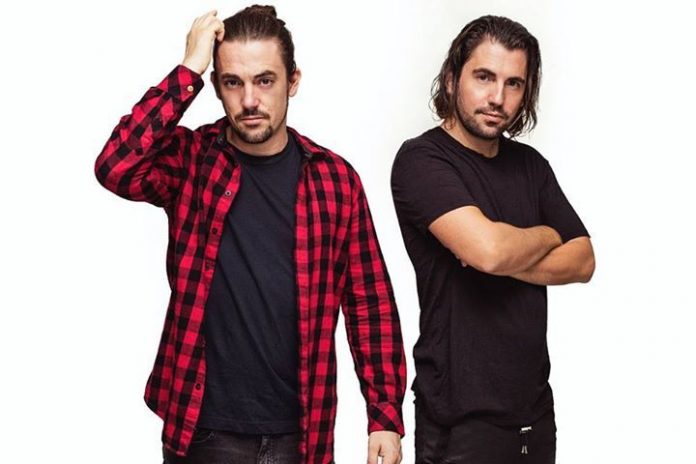 Ever since it's live premiere that set alight social media, over to Dimitri Vegas & Like Mike's explosive live rendition during their headlining Tomorrowland set, also featuring an in-person appearance from trap vocal starlet Kiiara, the 'Complicated' video – a collaboration with David Guetta – provides an idyllic, sensual backdrop to the Sure-fire Summer anthem.
A place synonymous with Dimitri Vegas & Like Mike's glittering career as heavyweights of the island, Ibiza plays world-famous setting to the boy's acclaimed 'Garden Of Madness' residency parties where guests this season have already included Guetta himself, Armin Van Buuren and Nicky Romero, and where usually high-octane debauchery and speaker-blowing bangers comes to the fore across the Playa d'en Bossa, the visuals for 'Complicated' reveal a different side.
Fusing idyllic landscapes with enthralling, contemporary dancers amongst a stunning setting, Kiiara's bright presence bounces through Ibiza Town as Dimitri Vegas, Like Mike & David Guetta's Midas Touch for beat making forms the perfect musical marriage of 2017 on the pop-meets-dance horizon.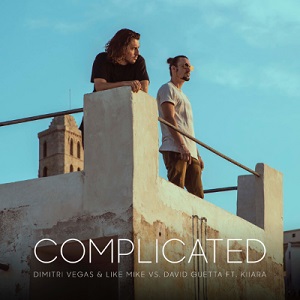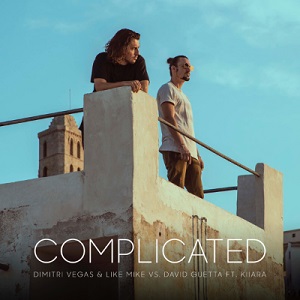 'Complicated' collaborators David Guetta and Kiiara both bring their indubitable style and feel to the record. That, added with Dimitri & Mike's impact, has the track segueing between a festival-ready crowd-chanting anthem and an unavoidable drive time radio hit. Directed by Phillip R Lopez, known for his pervious shoots with the likes of Kygo & Selena Gomez, Dimitri Vegas & Like Mike vs David Guetta feat. Kiiara's 'Complicated' is a visual, illustrious merger of talent that accumulates as one of the most hotly-lauded releases of 2017.
Watch the 'Complicated' video below.