The Chainsmokers' member Alex Pall made inappropriate joke about China, during Ultra Music Festival's debut edition in Shanghai Expo Park this September 9-10, 2017.
The American EDM duo comprised of Alex Pall and Drew Taggart shared a promo video of their visit at Ultra's inaugural fesitval in China, which included an interview with a reporter of Asian descent where Alex Pall made inappropriate joke about being unwilling to bring his dog to this country.
They have since deleted the controversial video off their official media accounts, but people are still furious about Alex's insensitive comments.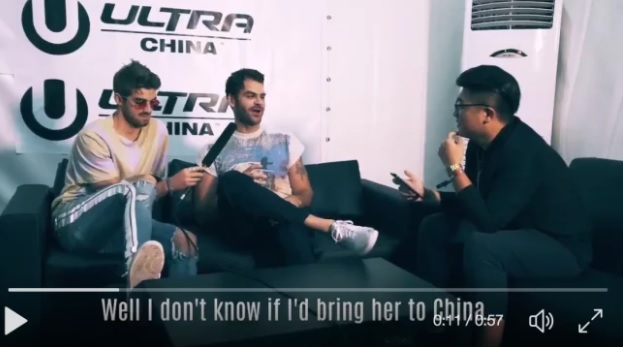 soo how are the chainsmokers jus gonna be racist towards asians while they're in asia being interviewed by an asian interviewer in asia

— joon day (@szabts) September 11, 2017
The chainsmokers made a racist chinese dog eating joke… in China. Why am I not surprised pic.twitter.com/HRR8y2zBR4

— Gloria (@highkeyairolg) September 11, 2017
did chainsmokers really just make a racist joke towards chinese while they're in china and being interviewed by a chinese reporter pic.twitter.com/SlIQ6BBUAq

— ♡ #rainbow (@sinbaenim) September 11, 2017
disgusted at the fact that the chainsmokers really had the nerve to make a racist 'asians eat dogs' joke in front of an asian interviewer..

— namjoon day (@trbljimin) September 11, 2017
They need to realize, theyre not in US, they don't have freedom to speak bullshit, I respected them but they need to get their acts tgtr pic.twitter.com/neo1w1Rncv

— Dangler (@Yoongis_dangler) September 11, 2017
cracking disrespectful jokes about asian cultures but using an asian artist to get spotlight time. imagine being that petty. 👌🏻

— Paula (@sinosijakies) September 11, 2017