Hailing from Toronto, Dzeko has already made a name for himself as a reputable producer in the global electronic scene. First landing under the microscope of the EDM world as part of the iconic duo Dzeko & Torres, the Canadian talent has been a mainstay in dance music for some time.
Preparing to roll out a flurry of new originals and state of the art remixes in the coming months, Dzeko kickstarts the new season with his latest output In Too Deep, embracing warm pads and catchy rhythms.
Following a succession of impressive electro house releases with fellow collaborator Torres, Dzeko has proceeded to take the scene by storm, building a robust catalogue of remixes for the likes of industry heavyweights The Chainsmokers and Tiësto. Hot from the heels of an impressive year of touring and producing, Dzeko has solidified a global solo identity that is fresh and exciting, and this is only the beginning.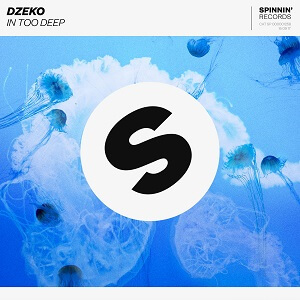 Jumping into the groove with In Too Deep, punchy synth plucks accompany a drop that is endearing and uplifting in equal measure. Cleverly manipulating the catchy vocal to create a glassy sound that soars to the forefront, Dzeko demonstrates his impeccable production talents. Borrowing influences from current trends, the Canadian producer weaves in melodic piano progressions to perfectly bridge the gap between pop and dance.
Listen to the track here.