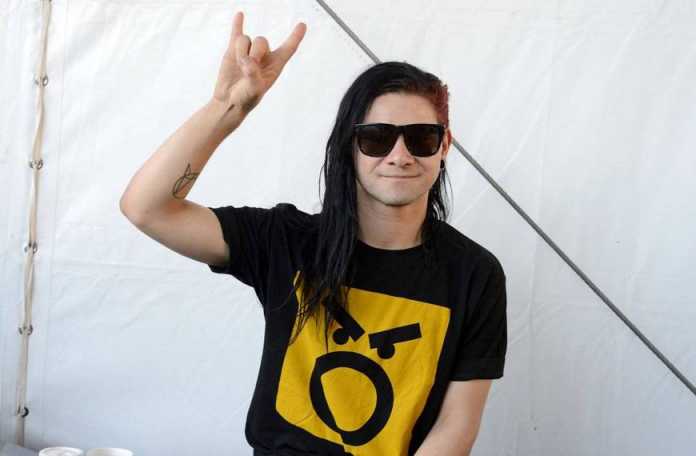 OWSLA head and DJ/Producer Skrillex was spotted recently leaving Crossroads restaurant in downtown Los Angeles. In a short video posted to Youtube, fans can be heard filming the world famous DJ outside the establishment, nervously contemplating if they should approach him.
"Would he be mad if we asked him for a photo?" One of them asked.
Eventually, the group manages to make their way over to him. They grab some photos, and Skrillex even goes out of his way to record a message for one of the group's friend, Jake, who is apparently an aspiring producer.
"Follow your heart. Follow your dreams. Make all the music in the whole world," He said, before handing back their phone.
See the full video below: