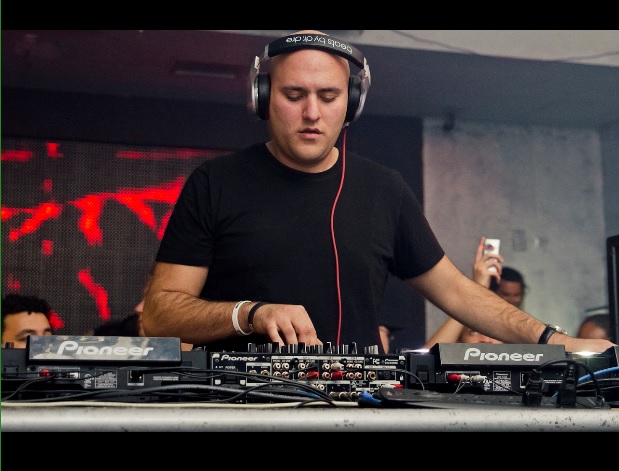 Aly & Fila, trance legends and owners of the Future Sound of Egypt (FSOE) label have been involved in some recent drama.
Fila, who's full name is Fadi Wassef Naguib was confronted by DJ Mohamed Ragab via Facebook. He claims that Aly & Fila have not been paying artists' their fees. You can see in the pictures below the ongoing raunchy feud between the two.
As Ragab was the original social media manager for FSOE, he eventually quit the position due to focusing more on his own career. Following his resignation for management, he was immediately removed from the FSOE500 lineup as well as the agency.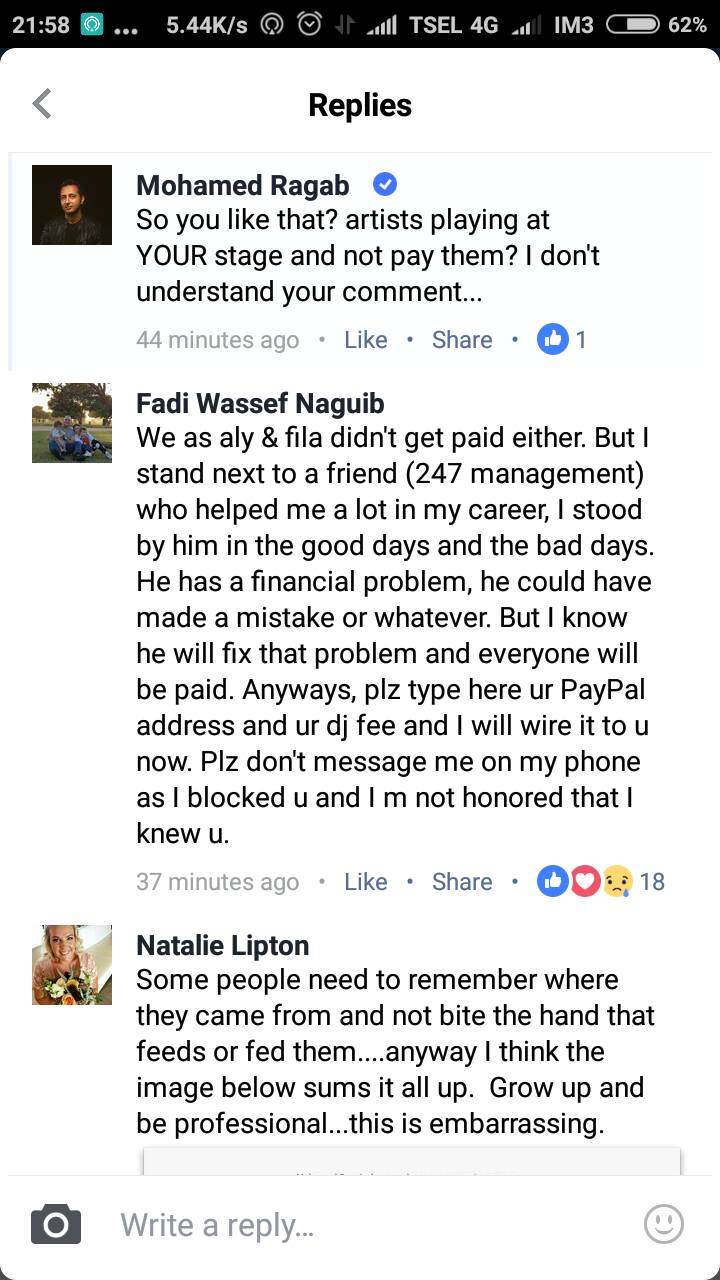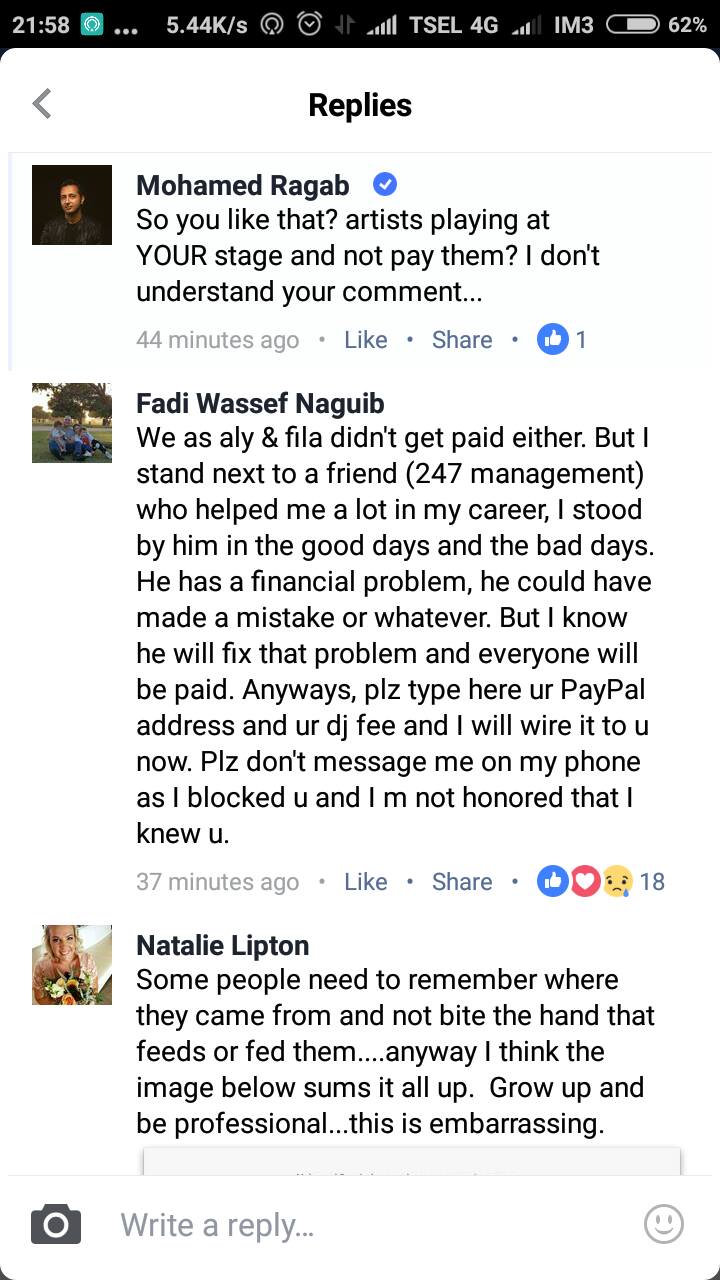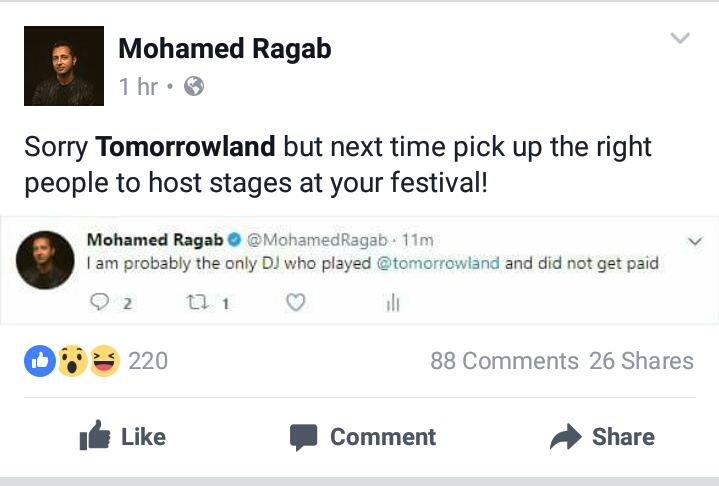 FSOE500 is a live show that Aly & Fila hosted for the 500th episode of their radio show. Out of utter anger, Ragab exposes the FSOE BV office in the statement below, claiming that they don't pay their artists because they are too busy buying drugs.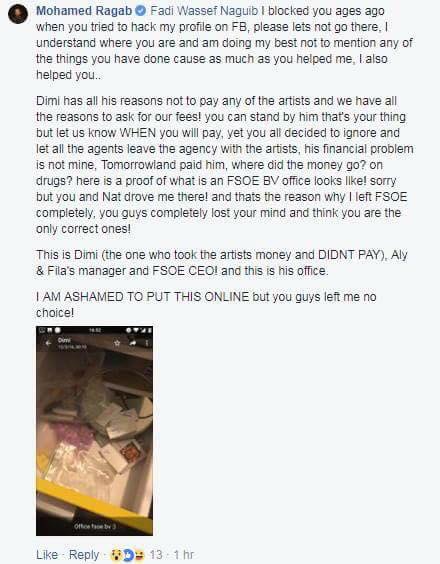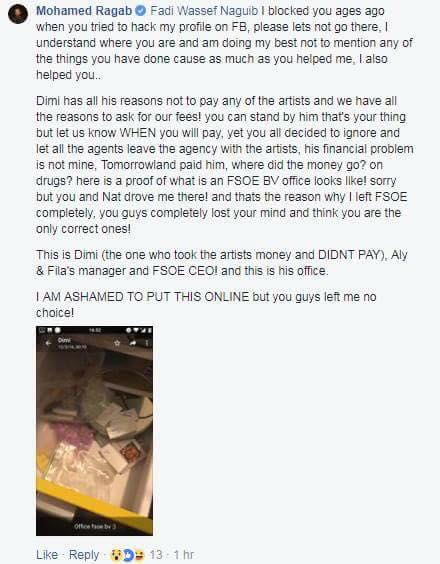 As we're not sure if anyone has been paid yet, we're hoping these guys can resolve their problems and get back to the music.