Over the weekend Excision held the debut for his highly anticipated, headbanger's dream of a festival, Lost Lands.
Not only were those in attendance blessed by one of the heaviest lineups seen at a festival, they were also thrown back in time to the prehistoric ages. But life-size dinosaurs weren't the only surprise for the Lost Lands guests, cause flyers being passed around were revealing the official dates for Excision's upcoming winter Paradox tour.
The tour will be wrecking through 30+ cities with their 150,000 watts of heavy-hitting PK sound. Support thus far is already showing to be something special for the fans. Announcing Liquid Stranger, who is a true OG in the dubstep and bass community, along with Dion Timmer and Monxx.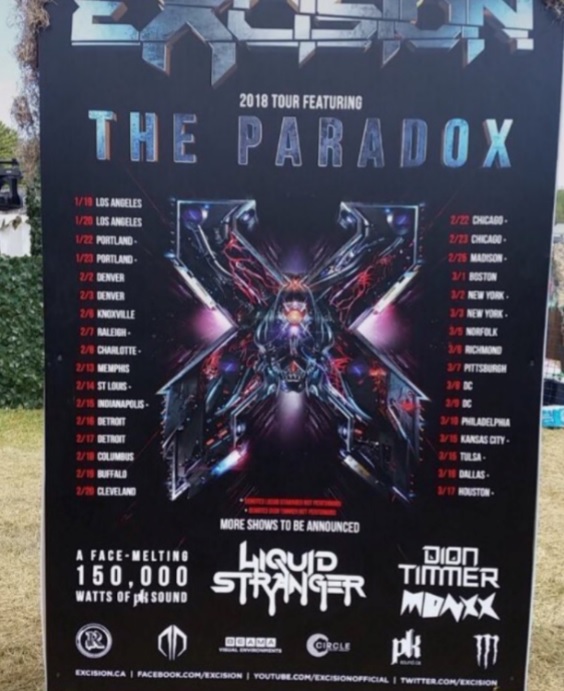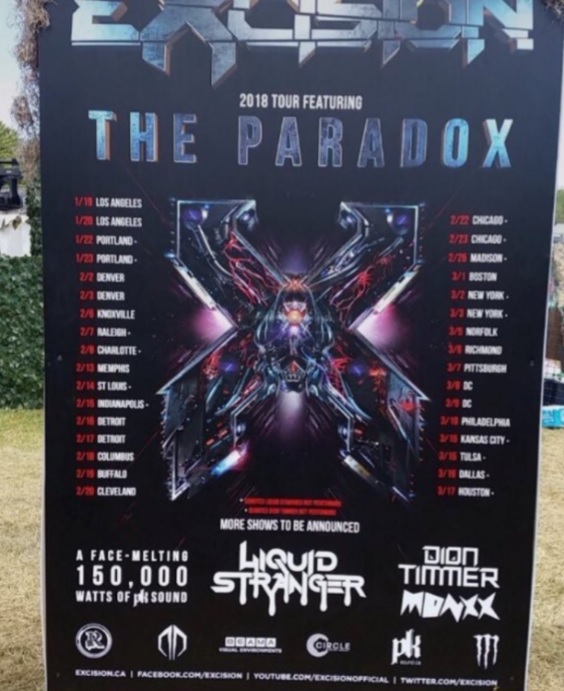 Specified dates for the tour reveal which artists will be in attendance at which stop. More info will be coming soon so be sure to check back to make sure you're up to date with the schedule.