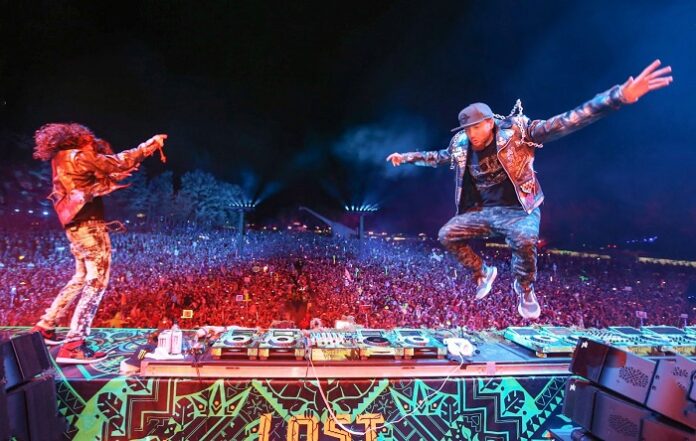 A collaboration that can only be described as colossally speaker shattering – longtime friends Excision and Sullivan King join forces for their fourth collaboration – "Fall Apart" – the latest piece of the puzzle to Sullivan King's forthcoming album project. First debuted at Excision and Sullivan King's legendary B2B set at Lost Lands in 2022 – fans have been begging for the release of the single ever since.
The track opens with an ominous guitar pattern courtesy of Sullivan King's virtuous instrumental talent, followed by his haunting vocals on heartbreak, before cascading into a bellowing industrial/metal infused drop, sure to satisfy rock and dubstep fans equally.
"Fall Apart" really quickly became one of my favorite tracks for the record, mainly because it has this really raw nu metal/2000's rock influence to it, which is something I definitely grew up on and loved." Sullivan King explains.
"It's a really simple song that doesn't have a ton of complicated layers, which is something I've really appreciated learning from Jeff. I habitually tend to overthink/overdo things on a song and end up having to pull back from the chaos I throw into a project or idea, but Jeff is fantastic when it comes to making sure things are directionally clear and sonically understandable. Incredibly stoked for our 4th collab together, it really feels like the perfect mesh of all our prior tracks!"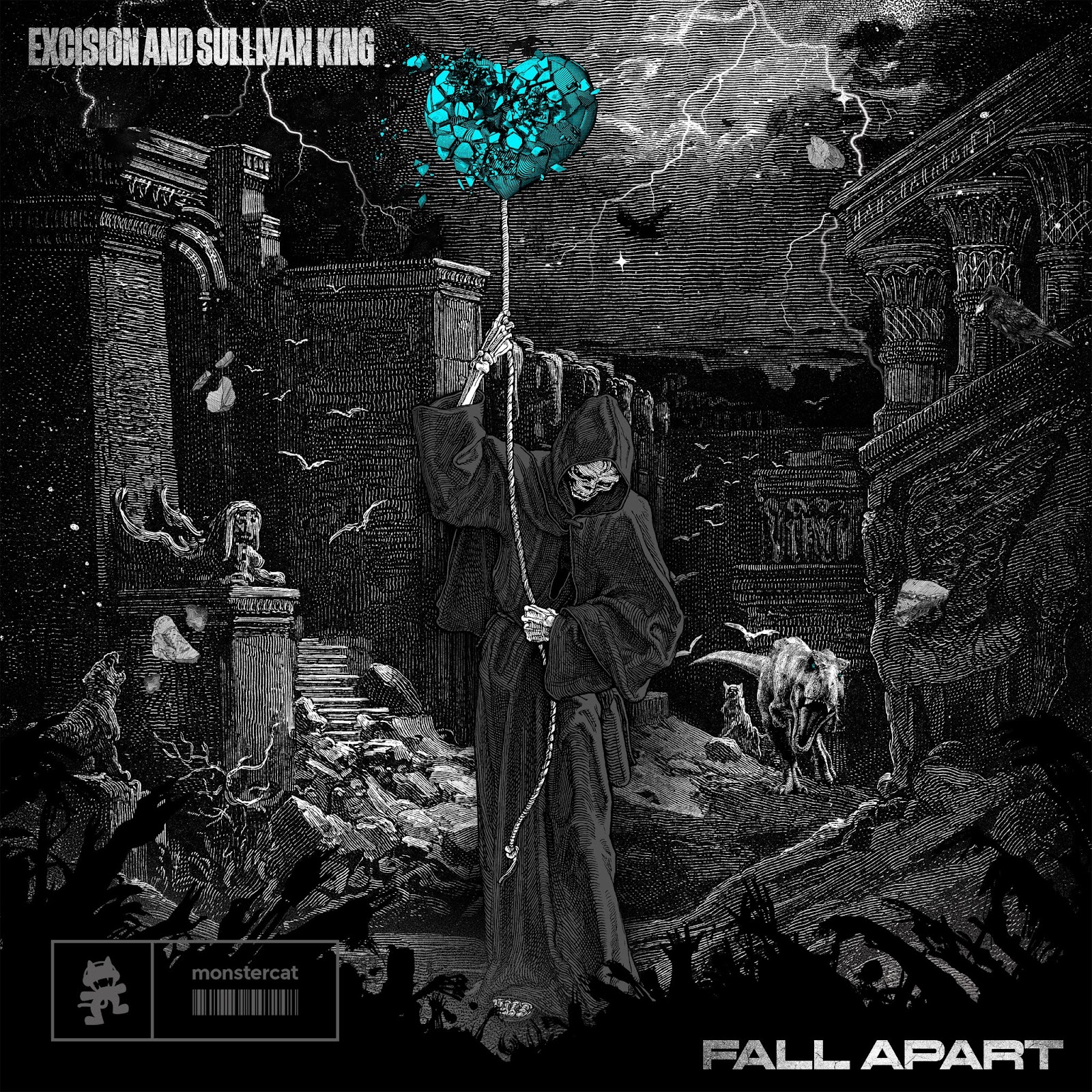 Excision adds; "​​Always have a blast working with Sullivan King! I really dig the vibe of this track with the slow melodic intro and heavy drops. 'Fall Apart' went off when we premiered it at our Lost Lands B2B, excited to release it!"
Listen to the tracks below.