Kevin Saunderson's KMS label heralds three decades of game-changing Techno music with a special anniversary EP, demonstrating both the genre's evolution and enduring relevance in today's musical landscape.
This package, underground to the core, will once again position KMS as an imprint spearheading the Techno movement, with many trailblazing years to come.
Reminiscent of the first-ever Techno raves in the '80s, 'Idyllic' transfers that bygone feeling directly onto the dance floors of today. This track, a collaborative effort between Kevin Saunderson & KiNK and the first of its kind, adeptly molds the unique talents of the Techno legend and Bulgarian household name.
Both regarded as some of the scene's most in-demand artists, they kick off the 'KMS 30th Anniversary EP' in a manner that not only pays respect to the genre's earlier exploits but also shows how bright Techno's future is.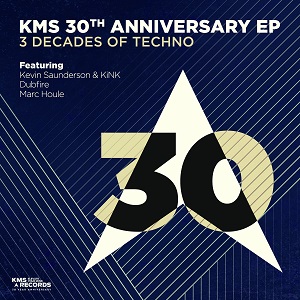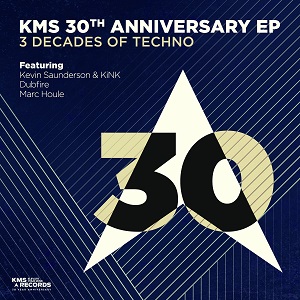 'Bottom Dweller', the second track, sees Dubfire doing what he does best. One half of the Grammy-award-winning and four-time-nominated electronic music duo Deep Dish, this Washington D.C. native has his determination to innovate, evolve and entertain to thank for his current spot amongst electronic music's finest. He now unleashes a mash of filthy kick drums, deep bass and perpetual synth stabs for his outing on the 'KMS 30th Anniversary EP'.
The final cut comes from Canadian Techno artist Marc Houle, whose near-Detroit roots have helped define his sound. Boasting a decade-long career of seminal productions (of which 'Tokos' is a sterling example) and show-stopping live performances, he is a valuable asset to any Techno label's roster and a cherished contributor to this celebratory EP on KMS.
Listen to: KMS 30th Anniversary EP here.