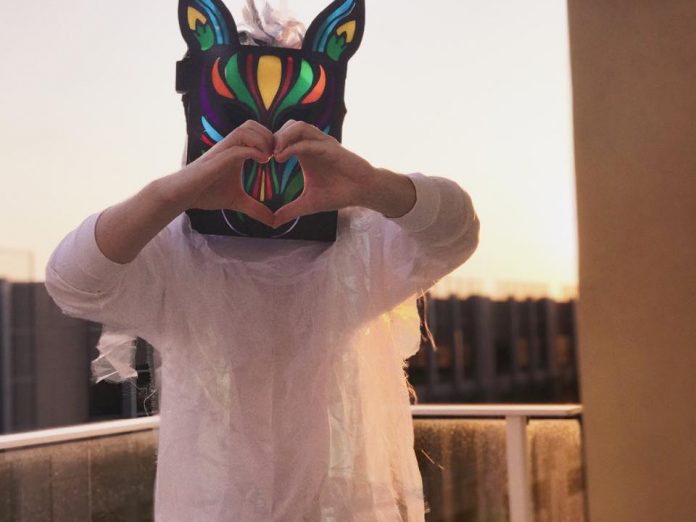 For those of you unfamiliar with producer Slow Magic — be warned, listening to his music is known to cause extreme amounts of bliss.
While little is yet known about this colorful masked performer, his music is definitely a breath of fresh air from all the dub-heavy singles that have dominated the electronic scene over the past few years. Armed with live drums and a keen ear for abstract instrumentals, what Slow Magic manages to create is sure to delight any electronic fan looking to experience something truly magical.
Slow Magic's newest album 'Float', serves as a flagship for this unique style, and the way the various drums, strings, and synth are combined on tracks like "Diamond Ring" and "Light", is sure to envelope listeners in an audio heaven. Check out some of his tracks for yourself below:
To celebrate the release of this album, Slow Magic is also currently on tour, with dates spanning across major cities across the U.S — if you like what you hear, don't miss the chance to check out Slow Magic in person!
'Float' TOUR DATES are as follows:

Tickets and more information are available on his website.