Turkish police have seized 2.55 million ecstasy pills last Thursday in simultaneous operations in northwestern Istanbul, Kırklareli and Edirne provinces.
A truck carrying the ecstasy pills was monitored by Istanbul police after they had been tipped off a large amount of drugs would be arriving from the Netherlands and will be distributed throughout the country, and shipments of heroin coming from Asia would be transferred to Europe.
Huge quantities of other drugs such as 120 kilograms of skunk cannabis, 600 kilograms of cocaine, 56 kilograms of heroin, 770 kg of acid and 5 kilograms of opium gum were also found in what is being described as Turkey's largest drug bust ever.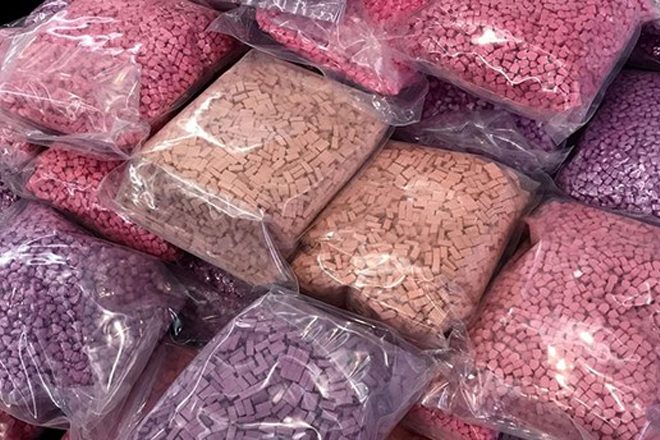 5 people were detained by Turkish police after raids were carried out on the lorry and various addresses in Istanbul and Erdirne.