Considering everything from writing hit songs for some of the biggest names in the industry to producing their own global smashes, it's no wonder that Australian twin-sisters NERVO are among dance music's topflight duos.
And today, their success story enters another chapter. For the first single on their brand-new Got Me Baby! Records imprint, the Australian duo – Miriam and Olivia – teamed with Belgian team Wolfpack, resulting in 'Like Air'.
Easing in listeners like a cool breeze on a hot summer day, 'Like Air' could very well blow a wind of change through the dance music industry. Tiptoeing through a brilliant build-up filled with Miriam and Olivia's own velvet vocals and impeccable rhythms, this link-up between NERVO and Wolfpack will remain a dancefloor essential for years to come.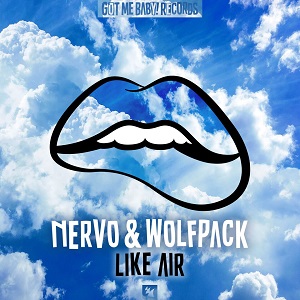 NERVO: "We have been good buddies with the Wolfpack boys and have been touring together for many years, so when they asked us to collaborate, it was a no-brainer. We are super chuffed to be releasing this under Got Me Baby! Records, a new imprint under the legendary Armada Music. We cut the vocals ourselves and did most of them in London, but kept tweaking for months and months. We're happy with this final mix and hope everyone loves it as much as we do!"
Listen to the track below!