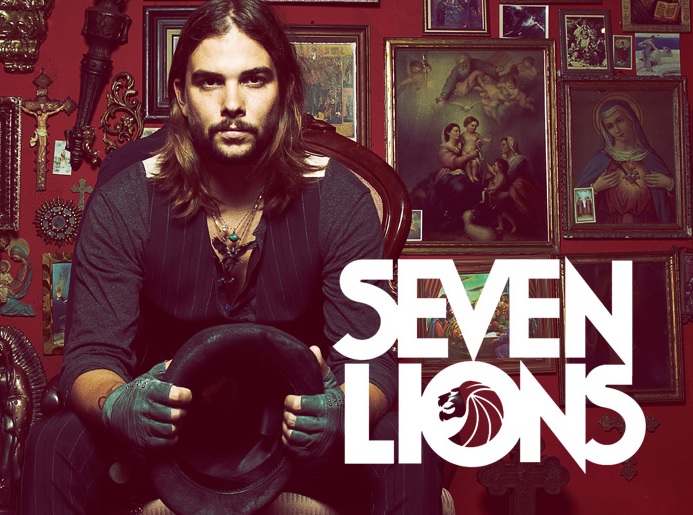 If I'm being honest here, when it comes to electronic dance music shows, production value can get stale pretty quickly. Since having a few raves under my belt, I've witnessed this unfortunate "cookie-cutter syndrome" first hand, which involves otherwise talented producers falling into the trap of using similar song layouts and patterns for the sole sake of appealing to certain trends.
The Horizon tour, however, completely shattered whatever expectations I had in mind. Instead, Jeff Montalvo (Seven Lions), along with co-headliners acts Tritonal and Kill The Noise, took over my eyes and ears and brought me along for an unforgettable adventure full of genre-bending sight and sound.
Opening the night was NY based producer Kill the Noise, real name Jacob Stanzack. As my friend and I entered the venue Jacob was already on stage, working his way through tracks such as the thrilling Without a Trace from his Occult Classic LP. KTN is known for his intense, frenzied style of mixing, and this, paired with his team's tongue in cheek, distorted music video visuals, definitely kicked off the show right.
Following KTN were electro house duo Tritonal. Now, if KTN's vibes weren't enough to get you going, these two definitely would have had you jumping and dancing in the audience for sure. Producers Chad Cisneros and David Reed wasted no time launching straight into their performance, which included their smash hit Untouchable feat. Cash Cash. Cisneros and Reed were full of non-stop energy their whole set, and there wasn't a single person not clapping along to their beats. Not to mention they also paid homage to one of my favorite Coldplay songs, Something Just Like this, towards the end of their run.
Then, to close off the night, there was Seven Lions, who greeted the crowd with open arms before proceeding to blow everyone away with his incredible stage setup and downright soul touching mixes.
The setup included multiple large LED panels that took viewers to whole new fantasy based dimension, featuring mesmerizing clips of female warrior figures and intergalactic colors and shapes. Songs like Rush Over Me and his rendition of Cosmic Love added to the overwhelming sense of euphoria this production created. Jeff and his team took Philly on an adventure that night that no one will forget anytime soon.
Bonus mention: Even the folks up in VIP were jamming along to Jeff's music the whole night, including one guy in particular in a Sloth Costume. #slothsquad?
Wanna know if The Horizon tour will be coming to your city? Check out tour dates below and grab your tickets while you still can!