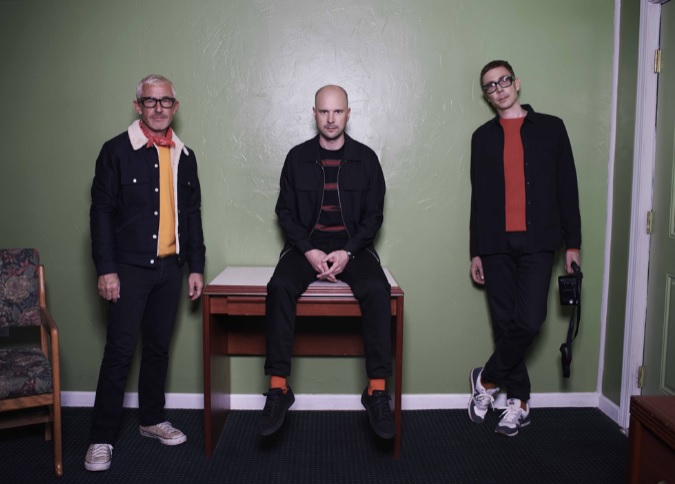 Above & Beyond are starting the year 2018 is style! They've just released a beautiful new single "Always" featuring the angelic voice of Zoë Johnston.
Above & Beyond is one of dance music's most versatile acts. In fact, the trio's deft songwriting ability and skill with traditional instruments has enabled them to step out from behind the DJ decks and perform their songs in an acoustic format.
The not so secret weapon has been an ongoing collaboration with highly talented vocalists including Richard Bedford, Justine Suissa and Zoë Johnston, who each adds a distinct flavor and richness to each song.
Shedding the 4/4 beats and progressive rhythms, Above & Beyond have once again teamed up with Zoë Johnston for the emotional ballad titled 'Always,' released as a single today (January 19) and included with the new album, 'Common Ground', released one week later.
Dating back to 2004, Above & Beyond and Zoë Johnston have collaborated on classics including 'Good For Me,' 'Love Is Not Enough,' and 'We're All We Need', among many others. Zoë has also been an integral part of A&B's live acoustic shows, helping the band to transform their original songs into renditions that's become the stuff of legend. The next step in the partnership is the album Common Ground which features Zoë's voice on the songs 'My Own Hymn,' 'Sahara Love' and 'Always.'
'Always' is a gorgeous ballad about the safety, comfort and relief of knowing that somebody will be there for you, especially when you need them most. The song perfectly encapsulates A&B's work with Zoë – incredible songwriting and delivery that hits you right in the heart. You can't fight back the tears of joy.
"The song acknowledges that those who are there for us no matter what still have the choice to walk away. They could choose to disappear, or backtrack on a commitment to love us, but the fact that they don't is what makes their love evermore extraordinary and precious to us," Johnston says.
Filmed in Flaine and Samoëns in the French Alps, the official video (directed by Daniel Sharp) adds a stunning visual complete with a grand piano performance atop a snow capped mountain.
Check out the video below!
Check out the full list of tour dates below and get your tickets now at aboveandbeyond.nu/tour