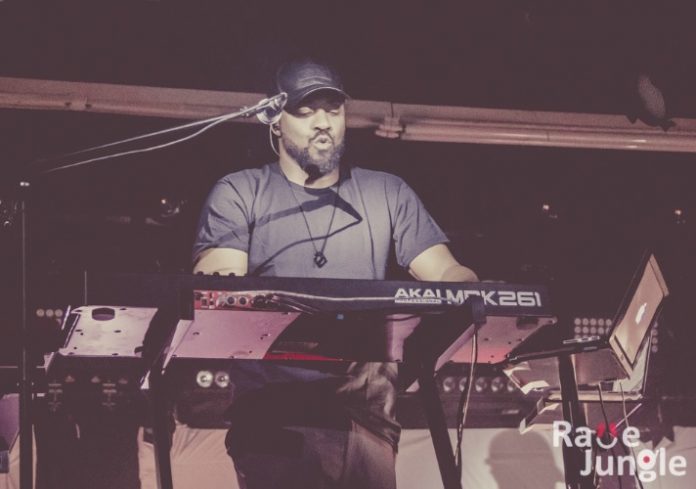 Attendees at Philadelphia's District N9ne concert venue eagerly packed in this past Saturday evening to witness Keys N Krates perform as a part of their all-new CURA tour.
Keys n Krates is made up of keyboardist David Matisse, turntablist, Jr. Flo (Greg Dawson) and drummer Adam Tune. Supporting this Toronto based electronic group were producers Jubilee and Falcons.
Jubilee (Jessica Gentile) played for a lukewarm crowd and brought them her own style of Miami influenced bass. Her tracks were a fun blend of dubstep, house, and grime. Gentile has been on the rise since 2012 after signing with dancehall label, Mixpak, and her full-length album Afterhours, won a spot as one of the top electronic albums of 2016.
Coming after Jubilee was breakout L.A producer Falcons. He has received praise from numerous outlets from Mixmag to XXL for his unique mesh of hip-hop and electronic-infused music.
He worked up the audience with bumpin' tracks such as "Aquafina" and his hyped, hands-in-the-air worthy mix of A$AP Ferg's "Work,". It was hard to find anyone who wasn't dancing along to the beat by this point, which created the perfect atmosphere for Keys n Krates to run with once they took the stage.
Once it the time hit 12:30 AM, the venue goes dark. Cheers filled every corner of the room as the trio made their way on stage. The lights behind them are almost blinding, creating almost a halo around each member as they take their spots behind each instrument. Keyboardist David Matisse grabbed the microphone, quickly greeting the audience before leading the way right into their almost two-hour performance.
Drummer Adam Tune kept up this frantic pace with the tireless crash of his kit and cymbals. On the other side, Jr. Flo worked his magic with his spins on his turntable. Together, these three were unstoppable that night, and played through crowd favorites such as "Save Me", "Dum Dee Dum", and "Treat me Right."
One of their newer singles, "Glitter", also made an appearance towards the last half of their set, closing out the night in a groovy, almost trance-like state.
Keys N Krates are set to release the CURA album via Steve Aoki's Dim Mak this Friday and are currently making their way across the country on tour.