Tritonal release their next single "Out My Mind," featuring vocals from Capitol Records artist Riley Clemmons, on the legendary Astralwerks imprint.
"Out My Mind" showcases the Austin-based duo's love for dance floor-tinged pop music. The song is built around an infusion of acoustic guitars, synths, warm tones, Riley Clemmons' bright energetic voice and feel-good vibes, the result is a song that you'll likely hear on repeat throughout the Spring and Summer months.
2018 marks the 10 year anniversary of Tritonal's Enhanced Music imprint. Celebrating a decade of musical influence and excellence, Tritonal will be hitting the road with the '10 Years of Enhanced Music' tour that will see them perform at intimate venues across the country with support from Enhanced recording artists.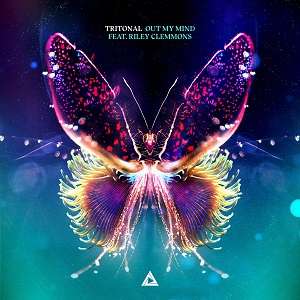 Listen to the track here.