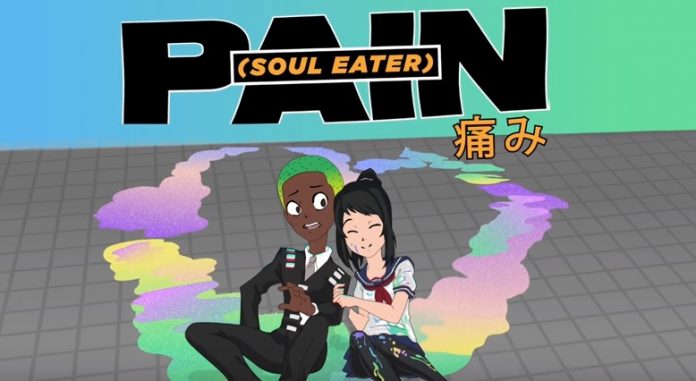 Grammy-nominated producer Ricky Remedy and Philadelphia based rapper Bok Nero have teamed up to deliver their latest single, "PAIN (Soul Eater)." This emotive track, which is released on DIM MAK records, features the best of Bok's soulful rap vocals combined with Remedy's signature melodic hooks.
Since being discovered by fellow Philadelphia producer Jalil Beats, Bok Nero has been winning fans over worldwide with his hybrid hip-hop and EDM sound. Over the past year, Nero has scored major collaborations with notable artists such as Zomboy ("Rotten") and has performed alongside Dim Mak label head Steve Aoki in New York City, Tomorrowland Belgium, and Ultra Japan.
Nero has also recently worked with Amsterdam based duo Yellow Claw for "Loudest MF," one of the standout tracks off the Amsterdam Trap Music Vol 3. EP. Now, with "PAIN (Soul Eater)," Bok continues to showcase his musical creativity and shows no signs of slowing down anytime soon.
Ricky Remedy "Duran" is a master of 808s and grew up on a range of musical genres alongside the unique sounds of his Cuban heritage. Remedy first found a love of music at the young age of 16 and hasn't looked back since.
Throughout his career, he's had several milestones such as his Latin Grammy nomination and a headlining tour. Ricky has worked alongside heavyweights such as Diddy, French Montana, Tory Lanez, and Rick Ross, and is currently in the works of launching his 2nd EP with Diplo's Mad Decent Record Label. Given the quality production value of "PAIN (Soul Eater)", we're sure his upcoming release won't be one to be missed.
Listen to "PAIN (Soul Eater)" below:
Both artists are currently scheduled for select dates of Aoki's Kolony Tour. Information can be found courtesy of the official Steve Aoki website HERE!