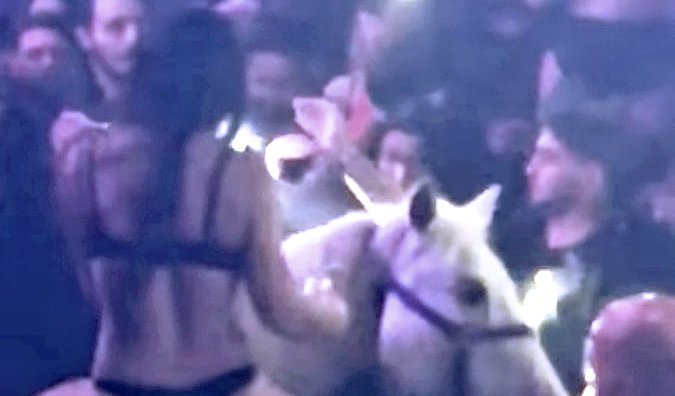 We all know some pretty crazy things happen inside nightclubs, but the recent videos from Miami's Mokai Lounge are disgusting.
In the video below, you see a woman attempt to ride a white horse through a crowded Miami nightclub, and it ends terribly. It's very clear that the horse was not happy and neither were the party-goers who witnessed the madness. The spooked horse almost immediately bucks the women off and the videos have gone viral.
This past friday, Miami Beach Mayor Dan Gelber held a press conference regarding the events that took place at the 'Mokai Lounge' and had this to say about it:
"This morning we heard about and saw an extremely troubling video of what can only be described as insane stupidity and irresponsibility"
The whole thing isn't only stupid but it's also straight up animal abuse. The poor horse looks terrified and we're lucky no one was seriously injured. A full investigation has been launched and Mokai Lounge has since lost it's business license. According to Police, this isn't the first time something like this has occurred at the nightclub.
You can watch more from the press conference here. 
Meet Club Mokai… This is a club in Miami that thinks it's okay to abuse animals. Spread awareness so this disgusting habit of theirs comes to a complete stop! ANIMAL CRUELTY IS NOT OKAY! Bringing a horse into a loud club full of smoke and drunk people is a terrifying and risky. pic.twitter.com/SJtJhubM6y

— Nobody (@LilSabotage) March 9, 2018
Check out how to start an llc in texas in simpler steps from MoneyBrighter