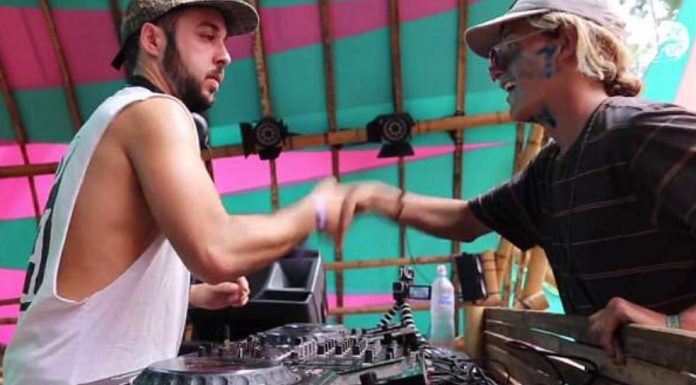 Over Easter weekend, something happened at a music festival that you won't believe. 
During Louie Cut's set at the Rabbits Eat Lettuce music festival, his stage was suddenly ripped out from under him. In the video that was later released, you see an overconfident fan climb the stage for a handshake with the DJ.
Louie seems to take it pretty casually, but on the fans way back down from the stage, he brings the whole DJ table down with him.
The short video clip has been viewed over two million times since Wednesday. The DJ had this to say about the incident.
"Everything turned out ok. The kid is alright, he went to the hospital and got some stitches in his head. As far as I know he is fine now. The situation was solved in 10 minutes and I continued one of the most hectic sets of my career."
Check out the video below!