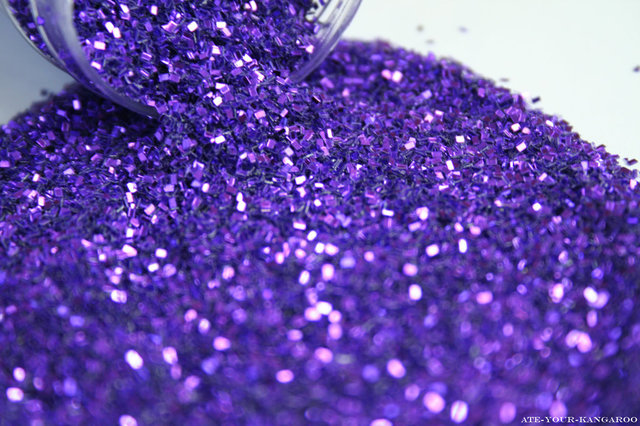 Glitter has always been a trending fashion accessory at music festivals, however, it's not a great accessory for the environment. After recent UK laws were passed, 60+ music festivals have vowed to ban glitter from their events.
The UK's 35 Year Environmental Plan has banned all plastic straws, q-tips, and other single-use plastics from the country in hopes to clean up England's rivers, beaches, and oceans. While this is a huge step towards the country's goal of eliminating avoidable plastic waste, glitter lovers are in a bit of shock.
Considering the substance doesn't break down, it can end up being ingested by wildlife or livestock. And even if you think showering it off is a safe alternative, it can actually be worse for the environment. Straight from your drains into rivers and oceans, marine life is especially affected by glitter.
Over 60 independent music festivals across the United Kingdom have already signed the #DrasticOnPlastic pledge, which requires events to be free of single-use plastics, such as glitter, by 2021.
However, before you panic about your glitter-free festival outfit, know that there's a new biodegradable glitter that's just as affordable and looks just as good. So good, it might be hard for festivals to tell the difference, so make sure your packaging lists the ingredients.
So far, no other countries have considered an environmental plan quite like this. Although, with more and more reports of environmental damage, I wouldn't be surprised if other countries follow.
Check out the list below of all the "glitter-free" music festivals across the UK
2000trees
Ampthill Festival
ArcTanGent
Barn on the Farm
Beat-Herder Festival
Belladrum Tartan Heart
Bestival
Bloodstock Open Air
Bluedot Festival
Boardmasters
Boomtown Fair
Burning Lantern Festival
Camp Bestival
Chase Park Festival
Common People
Deer Shed Festival
Eisteddfod Genedlaethol Cymru
El Dorado
Elderflower Fields
Electric Fields
End Of The Road Festival
Fairport's Cropredy Convention
Festival No.6
Festival of Voice
Field Day
Fire in the Mountain – Tan yn y Mynydd
Garage Nation Outdoor Festival
Green Gathering
Greenbelt Festival
Handmade Festival
Hanwell Hootie Music Festival
Hebridean Celtic Festival
Just So Festival
Kendal Calling
Kew The Music
Larmer Tree Festival
London Remixed Festival
Long Division
Lost Village
Magical
Meltdown Festival
Mint Street Music Festival
Nozstock The Hidden Valley
Oxjam Music Festival
Oxted Beer and Music Festival
Pangaea Festival
Pete the Monkey Festival
Rewind Festival
Shambala Festival
Standon Calling
Starry Skies
Strawberries & Creem Festival
Sunflowerfest
SWN Festival
The Secret Garden Party
The Vicar's Picnic
Tramlines
Truck Festival
Twisterella Festival
Underneath the Stars festival
Victorious Festival
Village Green
Y-Not Festival