"Riddim" and "heaven" may not be synonymous, but they go together like never before on SLANDER's new remix of Above & Beyond's titled "Always."
SLANDER amps up the original's delicate, downtempo instrumentals with a percussive buildup and a melodic, dubby bassline – and the result is both dreamy and dance-worthy.
The "Always" remix preserves the beauty of Above & Beyond's classic track featuring vocals by Zoë Johnston while giving it a fresh spin that is reminiscent of the vocal, ethereal dubstep of the earlier 2000's.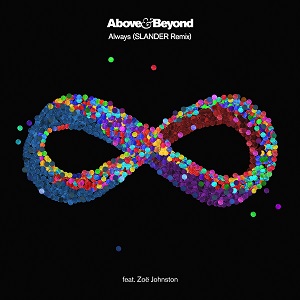 This is the second track in which SLANDER has deviated to a melodic sound, following their recent release "Slow Motion" with Bret James. "Always" is SLANDER's premiere release on Anjunabeats, and we hope it won't be their last.
Listen to the track below.