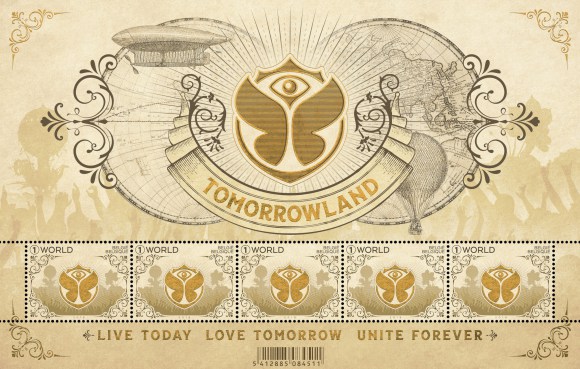 World's best electronic dance music festival, Tomorrowland has done it again as they announced today that attendees will be able to purchase exclusive stamps and a musical postcard at the festival this year. While to some this may not be a huge deal but let me break down why you should be excited.
To start, the musical postcard is actually a playable, vinyl record that contains the Symphony Of Unity version of Bonzai's classic track, Universal Nation. I am a huge fan of the symphonic music and level of production that Tomorrowland festival brings and Marnik Braeckevelt from Bonzai Music had this to say about the song.
"After 25 years Universal Nation is an absolute classic that still turns the dance floor upside down today. It is a great honor for us to join forces with Tomorrowland, which is undoubtedly the most international music festival in the world and have our music on such an exclusive and special product"
The stamps are beautiful rose gold embossed logos on parchment paper that transport you into the mythical world that Tomorrowland exists in. They contain the phrase, "Live today, Love tomorrow, Unite forever" which beautifully portrays their message to the world. The Tomorrowland Stamp Kit contains a sheet with five magical stamps and five musical postcards.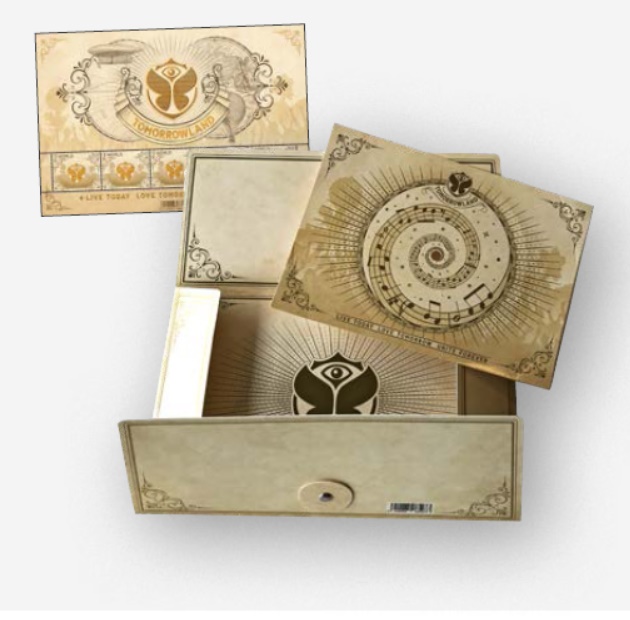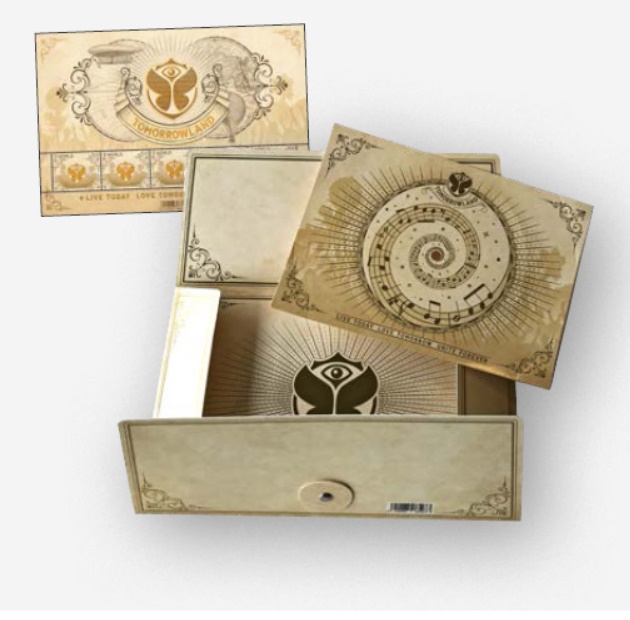 Tomorrowland's creative team came up with this amazing design and they are also the team behind all the stages and the design on the 'Amare' plane.
The Tomorrowland stamps and musical postcards can be ordered on the Bpost e-shop. Spread the word and share the magic!
Go to this website on your smartphone and enjoy the glorious melodies.
---
This year's theme The Story Of Planaxis, will bring together 400.000 People of Tomorrow and over 1000 superstar artists from all genres of electronic dance music to Tomorrowland on 20.21.22 & 27.28.29 JULY 2018.