Nora En Pure is back with her latest sonic offering in the shape of her 'Don't Look Back' EP. Bringing summer vibes from beginning to end, the EP is out now via Enormous Tunes.
The diverse 3 track collection opens with the title track, which consists of triumphant strings, a funky bassline and a silky male vocal piece. 'Branches' is an emotive instrumental piece, which leads with gorgeous piano chords and bird sounds. Incorporating a pumping bassline into the mix, it manages to be elegant and powerful at the same time. Closing the EP with 'Roots', Nora En Pure calls upon her South African heritage, fusing an African vocal sample with plush piano chords and a deep bassline.
Currently touring across North America, Nora En Pure has played standout shows at the likes of Splash House Palm Springs, Marquee Las Vegas and Mamby On The Beach Chicago and continues to bring her in-demand sound all over the globe.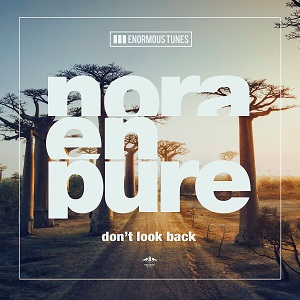 With a long list of major festival appearances over the next few months, Nora will be playing at Panorama NYC, both weekends of Tomorrowland 2018 and will play her debut UK festival at this year's edition of SW4 in August. With her weekly Purified radio show premiering every Saturday night on SiriusXM Chill and coming out on her SoundCloud the following Monday, Nora En Pure's indomitable work ethic promises to keep the music coming all summer long.
Listen to the tracks below.