Three revered global artists, Big Ali x Busta Rhymes x R-Wan join forces & collaborate on something very special indeed, as they drop their forthcoming new release 'Bottles Up' on the world.
First up, Big Ali needs little introduction, as the man born in Queens, NY City put pen to paper & started writing his first lyrics at the tender age of eight. Having a a true passion for culture & music, this relentless drive led to the creation of a crew of DJ's called World Famous Vinyl Squad – with whom he started recording his first tracks.
Also an MC (host), rapper, writer, composer & DJ, Big Ali is most famous as the voice behind the mega hit "Rock this Party" with legendary DJ and Producer Bob Sinclar and also the Latino anthem "Ven Dancar Kuduro" with Latino singer Luchenzo.
Next up in this heavyweight collaboration, we have Busta Rhymes – the world renowned American rapper, singer, songwriter, record producer, record executive & actor. Busta was an original member of Leaders of the New School & later went onto found the record label Conglomerate, then seeing a multitude of global hits follow that included the likes of 'Woo Hah!! Got You All In Check', 'Put Your Hands Where My Eyes Could See', 'Dangerous' & 'Gimme Some More'.
And last but not least, up steps French DJ & producer R-Wan – who's firmly cemented his position as a true trailblazer in the industry. From globally successful tracks such as 'What The F*ck' ft. Fatman Scoop & 'Turnt Up' ft. Snoop Dogg, R-Wan has been unstoppable in his efforts to produce quality releases time & time again. His productions have also been supported by electronic music luminaries including Calvin Harris, Afrojack, David Guetta, Hardwell, Dimitri Vegas & Like Mike.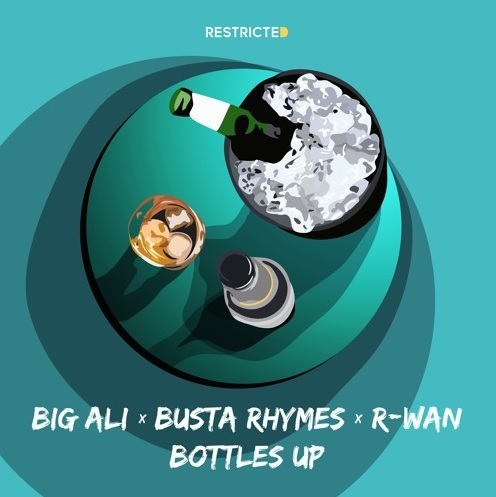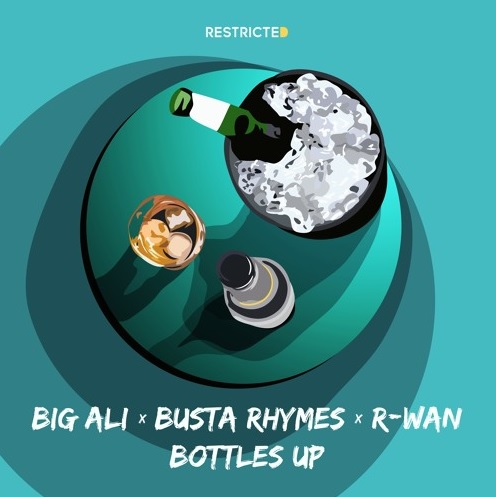 With 'Bottles Up', the collaboration of Big Ali x Busta Rhymes x R-Wan delivers a seamless amalgamation of production sounds, with each artist bringing their own stamp to the track & unique musical identity.
Set to light up worldwide radio airwaves & global club floors in the weeks ahead – this is 'Bottles Up'!