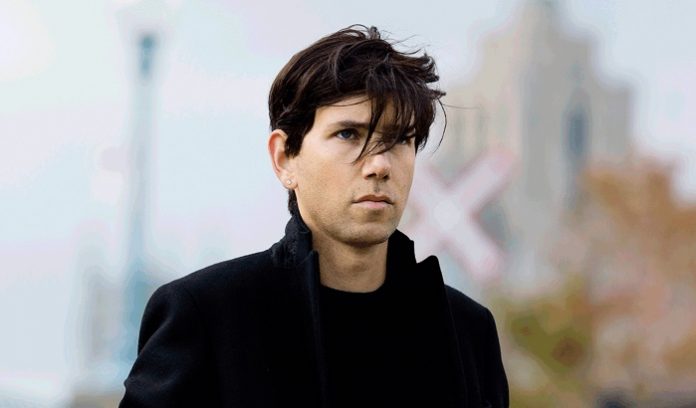 20 years ago, house, garage, trance and drum & bass were ruling the dancefloors. In Montreal, Canada, a young techno DJ by the name of Tiga launched a label called Turbo to release compilations and mixes by him and his friends in the scene. Within a few years, the label began to release singles and albums, and Tiga began producing.
Tiga his first single in 2002 was the classic "Sunglasses At Night", his cover of the cult Corey Hart synth classic alongside Zyntherius (aka Jori Hulkkonen). It was released on Gigolo Records and it was the track that launched Tiga into the stratosphere, helping to define a new genre and era and turning into a crossover hit that he would never look back from.
2018 sees Turbo celebrate its 20th anniversary with a hefty remix package celebrating this classic. At the time, the track was one of the biggest anthems from the hugely influential electroclash scene that would go on to spawn electro house, nu-rave, indie dance and the techno/electro hybrids that followed over the next decade.
Three excellent producers do the track justice on this celebratory release, breathing new life into a infallible piece of dance music history and continuing the story.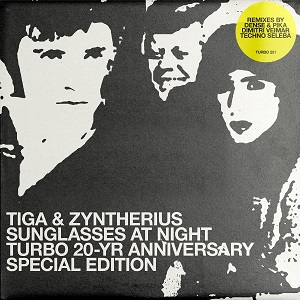 Dense & Pika perfectly pair the rhythm of the original to one of their taut, bouncing techno grooves, oozing funk and playfulness but with a typically tough edge. A maddening, rave-infused breakdown gives way to a more intense second half that's decked out with siren blasts and whirring low end.
Dimitri Veimar hones in on the '80s electro backbone of the original, beefing up all the essential elements with tough metallic percussion and a brooding undercurrent throughout. The mysterious Techno Seleba provides the final remix, taking the essence of the original and frying it up into a warped, chugging, industrial version that only hints at where it came from.
Over the years, Turbo has been a hugely influential label, helping to launch the careers of the likes of Chromeo, Boys Noize and Proxy along the way. Here's to 20 more glorious years!
Listen to the tracks below.