2018 has been a turning point of sorts for DJ and producer, Shane 54. His latest
collaboration with Cubicore, "Out of Time" featuring Eric Lumiere is yet another chapter in a story that has been developing for the past year.
The year began with the carryover of his December release on Armada, "Return to Love" with Jonathan Mendelsohn. Then, in February, Shane 54 released the first of three Progressive Trance tunes on Zerothree suited perfectly for the underground and inspired by a four day techno cruise in the Mediterranean.
Last month, "Budokan" a supercharged instrumental came out on Armada and was his first collaboration with Cubicore. Now, "Out of Time" marks his first vocal release of the year and is expected to be his biggest release yet.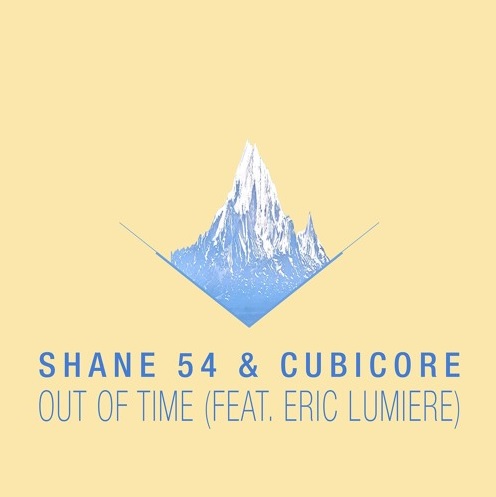 "Out of Time" is a powerful and emotionally charged song featuring the vocals of Eric Lumiere who is renowned for his collaborations with Cosmic Gate, Andrew Rayel, and others.
From the first notes of the song, the verses build anticipation. Distinctive Trance production ascends beneath passionate lyrics until the drop unleashes an explosive and euphoric release. There is little question that this song is destined to become an anthem.
Genre elites like Above & Beyond are already taking notice, having featured the song in their world-wide radio show, Group Therapy, and inviting Shane 54 to provide the mix for the Anjunabeats Worldwide podcast.
Listen to the track below!
Shane 54 recently added a visual element to his ongoing podcast, International Departures. The series, which is currently on its 442nd episode, airs every Monday on
Shane 54's YouTube channel and the audio is now accompanied with video that is compiled and edited into each week's episode.