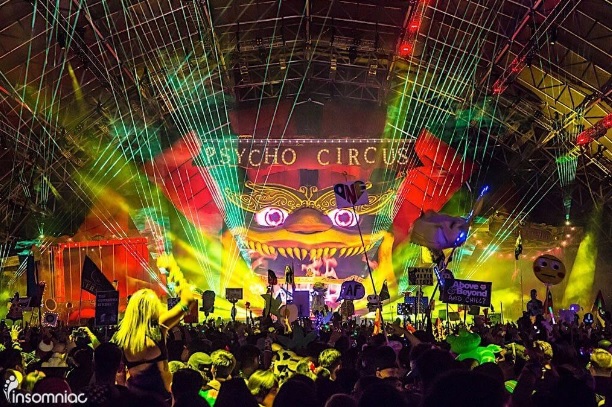 Prepare for the scare: today, Insomniac released a terrifying trailer in anticipation of the 8th annual Escape: Psycho Circus. Follow the infamous Asylum characters Stitches The Clown and the Red Ringmaster on a rampage of havoc and terror for anyone that crosses their path.
As real-world horrors dissolve into sinister scenes of ghoulishly costumed Headliners, colossal stages, and booming beats that will awake the spirits of Escape's Psycho Circus, Stitches and clan slaughter their way through a lonely diner and dark gas station en route to the Psycho Circus. Oozing with vivid scenes and blood-curdling screams, the gut-wrenching trailer can be viewed at the video.
On Friday, Oct. 26 and Saturday, Oct. 27, Headliners can entertain the twisted corners of their inner psyche during the 8th edition of North America's largest Halloween dance music festival. San Bernardino's NOS Events Center will transform into a hell-raising fairground, featuring eerily costumed performers, interactive circus attractions, and otherworldly sets from international dance music heavyweights.
Headliners can savor their precious moments with Stitches The Clown in the Asylum in between catching their favorite artists. With its 32,000 square-foot Asylum and four impeccably designed stages that cater to different spheres of the horrorverse, Escape: Psycho Circus fuses dance music and terror in a one-of-a-kind event.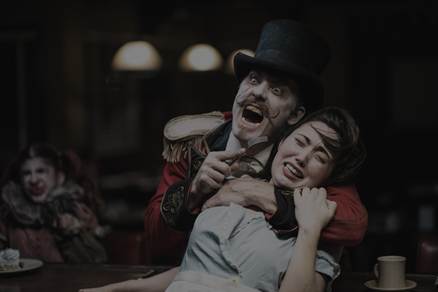 Tickets for this 18+ event are on sale now here. Two-day general admission starts at $219.95, and VIP passes (21+) start at $369.95. All prices are listed before service fees.
Watch the official trailer below.