Ever since Alexander Popov turned heads with his 2013 debut album 'Personal Way', he's been looking for the right idea to turn into its follow-up.
Inspired by the notion of human intention through modern philosophic books, the Russian DJ, producer and label owner translated his new-found insights into an assembly of peerless singles and amazing collaborations. The result is a wonderful second album able to shatter expectations: 'Intention'.
Comprising a whopping fourteen productions that range from high-octane title track 'Intention' and a mighty collaboration with Armin van Buuren called 'Popcorn' to a truckload of other unreleased tracks (e.g. 'Always Connected', 'Nothing Is Over', 'In My Arms'), 'Intention' sees Alexander Popov head down the path he paved himself while cementing his place amongst dance music's finest.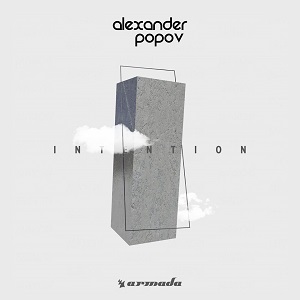 His intention is to turn the world into one giant dance floor, and that's exactly what this album is slated to accomplish. 'Intention': check. Execution: check. Brilliant album: double-check.
Alexander Popov : "The idea for this album came to me over a year ago, a few years after the release of my first album. I felt it was a good time to make the second one as I had a lot of ideas and collaborations that I wanted to put in one album. I have a few passions in my life; the first one, of course, is music, but the second one is books.
I can't say that I'm reading a lot, but I love it especially when I'm traveling by plane. While digging into modern philosophic books, I found the idea of human intention as a life-moving force in society to be one of the most inspiring ideas, so I decided to use that as the main theme of the album."
Listen to the tracks here.