Superstar DJ and producer, Dillon Francis and Sydney-based Barney Cools will debut "Gerald", a collection of casual-wear pieces featuring Dillon's mascot, a fan favorite that's taken on a life of its own.
The collection of tees, hoodies and hats will have a simple color palette of pink, white, black, and one tee in full Gerald colors (pink, red, orange, yellow) and a denim jacket will have the embroidered piñata on the back.
The button down shirts will be patterned with animal print, checkerboard and colorblocking. Pricing for the pieces will be between $34 for the hats to $179 for the denim jacket.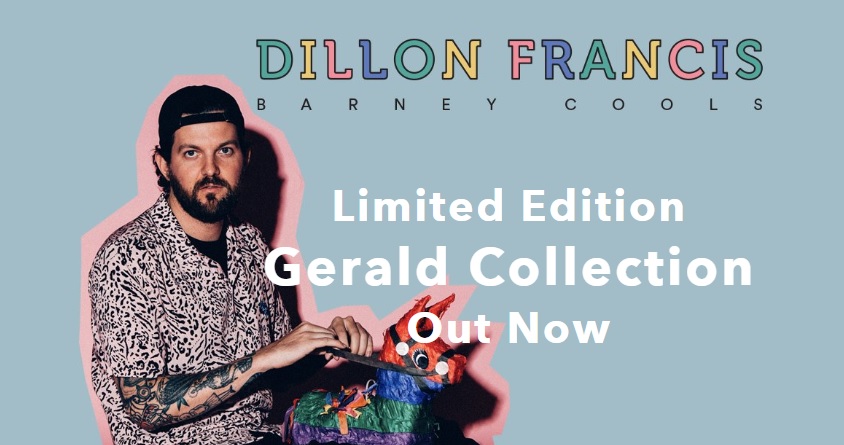 Here's what Dillon Francis had to say in an interview with VENTS about his collaboration with Barney Cools:
"I have always had the "IDGAFOS" brand which had always been more than just merch. We had always called it "apparel" so this collection was just logically the next step, because the quality of the Gerald clothing line is miles ahead and because of partnering with Barney Cools to create it.
I have been a massive fan of the company for a long time! I wear mostly their clothes in my daily life and have been friends with the boys for about two years now I think. So it was just a no-brainer and we had always talked about doing a "Dillon Francis" collab."
More images of Dillon Francis in the collection can be found below!


You can purchase the items HERE!