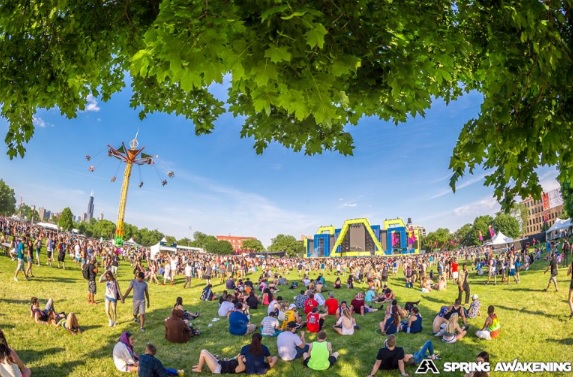 React Presents announced today the event dates and location for Spring Awakening Music Festival (SAMF) 2019. The Midwest's largest all-electronic music festival, SAMF will return to Chicago for its eighth year on June 7th through 9th.
As Spring Awakenings Music Festival's home for the last three years, Addams/Medill Park, will be under construction throughout the spring, the festival is proud to reveal its new and upgraded location – beautiful Douglas Park.
Located in the North Lawndale community and parts of the Pilsen neighborhood, the historic Douglas Park brings exciting new benefits for attendees including easier travel to/from the festival with just a two block walk to the CTA California Pink Line station, as well as more free street parking.
The much larger footprint of Douglas Park will also better accommodate SAMF's growing family of fans with more space for art installations, experiences and "curious corners to find and lose oneself in." Along with the new site comes new stage designs, including a completely reimagined Solstice Stage and more.
As an added benefit for all the fans who supported SAMF after the move from Soldier Field to Addams/Medill, and now to Douglas Park, the festival will send a Loyalty Code for discounted 2019 passes to join in celebrating the festival's new home.
On Monday November 12th, the Loyalty Code will be emailed to ticket buyers who purchased SAMF passes from SeeTickets in 2016, 2017, and 2018.
Public Early Bird Passes go on sale Tuesday, November 13that 12 p.m. CST via link.