It's Silk Music's honour to present 'Come Alive', a collaboration between veteran electronic music composer Boom Jinx, promising California-based duo Z:N, and honey-voiced singer-songwriter Katrine Stenbekk, with whom Boom Jinx's striking musical chemistry was first revealed on the 2015 album, 'No Answers In Luck' [Anjunabeats].
It is no small moment in Silk Music's label's history to welcome Boom Jinx to their ranks, as his early works (including 'Too Free To Follow' and 'Remember September') were influential to the development of the label's emotive, deep-progressive sound.
Beginning with a gentle groove, 'Come Alive' quickly offers listeners a touching reminder of Katrine Stenbekk's many gifts as both a lyricist and vocalist. Her words poignantly reflect her struggle to navigate the loss of a loved one – no small task, given the many daily reminders of his absence.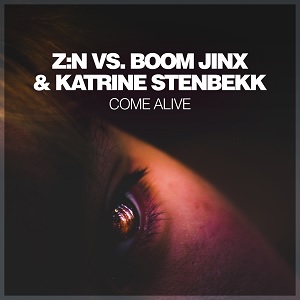 Meanwhile, Z:N and Boom Jinx's chilled, if not buoyant instrumental offers a soothing counterpoint to the lyrical themes. A 'deep' rendering also appears on the 'Come Alive' single, which proves to be a more atmospheric and melancholic take, underpinned by a jazzy, late-night bass line.
In summary, this release is reminiscent of Boom Jinx's aforementioned classics, which is to say: the celebrated Norwegian talent, not to mention his gifted collaborators Z:N and Katrine Stenbekk, have graced us with a mellifluous, meaningful, and deeply moving song.
Listen to the track below.