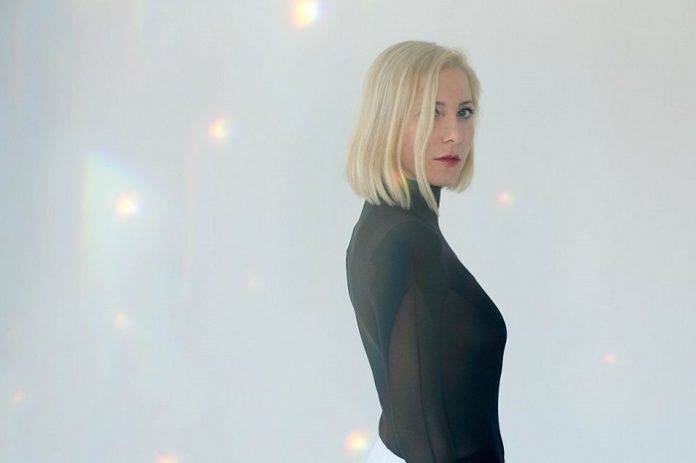 "Take A Stand", Ellen Allien's first release outside her own BPitch, is a focused yet gritty techno banger made for either getting lost in solitary ecstasy at a basement rave or finding unity on the floor of an abandoned power plant.
It is a love letter to what has been and could be, but also a call to action with the future in mind. As a track and as a political statement, "Take A Stand" is ambivalent – and as such demands to be interpreted. With the "Take A Stand Remixes" EP for BPitch Berlin, four of dance music's finest contemporary producers do exactly that in their own respective musical languages.
Kobosil's rework unites the young Berghain resident's interest for both euphoric rave music and industrial brutalism in one track: He turns Ellen Allien's shouted slogan into a disembodied curse that haunts this lysergic peak time banger, which itself transforms Ellen Allien's appeal for insurrection into a psychedelic mind trip. It's rough and dark take on the original that not only channels but potentiates its energy.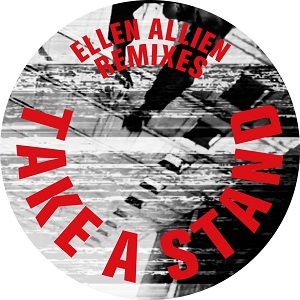 The Berlin-based Romanian Cosmin TRG, known for his stylistic versatility and unusual approach to techno, gives the piece another unexpected turn. His take on "Take A Stand" harkens back to the classic acid techno sound while at the same time highlighting the moody, atmospheric qualities of the original. Out of the four remixes, Cosmin TRG's synth-driven contribution is probably the one that radiates the most pessimism, making it feel even more urgent.
The B-side is opened by none other than the windy city's Keith Alexander Shelby, here under his K' Alexi Shelby moniker. Known for his solo work as well as his collaborations with the Chicago aristocracy from Felix da Housecat to Larry Heard and Robert Owens, Shelby's rough rendition of "Take A Stand" serves as proof that house and techno were once but two sides of the same coin: in a little under eight minutes, he distills the sheer ecstasy that once united the two genres into one thundering dancefloor anthem.
A hard-hitting yet playful tune in true Chicago tradition, it skillfully combines looped vocal bits with a driving bassline and clattering percussion. Ron Hardy would have jacked to it, and he would have jacked hard.
Jonas Kopp in the meanwhile reimagines "Take A Stand" with his trademark precision. The Berlin-based Argentinian producer and DJ draws on the nervous energy of the track and turns it into a hyper-focused belter whose rattling percussion converts the explosiveness of the original into a highly hypnotic marching rhythm.
After all, it is not his revolution if you cannot dance (yourself into a trance) to it. It's a perfect coda for this versatile remix package that both highlights and amplifies the original's unrestrained power.
Listen to the EP below.