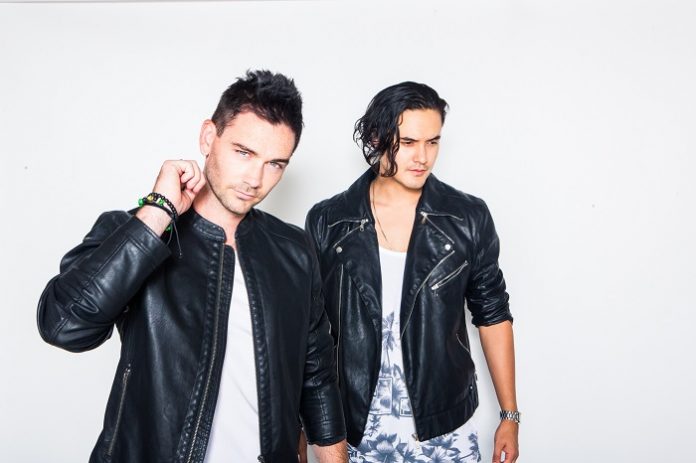 It's been a while since Feenixpawl and Georgi Kay struck gold with their single 'In My Mind' and Axwell's super popular edit, but the trail of the Grammy-nominated, award-winning single hasn't gone cold at all.
Now over 70 million streams later, the Australian duo and L.A.-based singer-songwriter have linked up again, adding Mexican DJ/producer talent Sheco to the team for the song's successor: 'Dreams'.
A flawless follow-up to hit record 'In My Mind', 'Dreams' sees the Aussie dance music stars knock another one out of the ballpark in tandem with Sheco and Georgi Kay. With a strong focus on the sincere beauty of the mesmerizing chords and heavenly vocals, 'Dreams' is one of those songs that has fans closing their eyes and reaching for the sky to take in every inch of the Progressive House-scented wonder.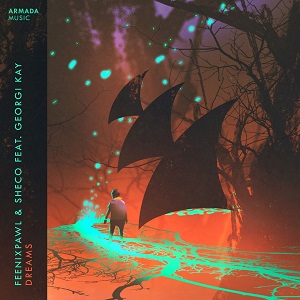 Feenixpawl: "We've been looking for something to work on with Georgi ever since 'In My Mind', but of course there is pressure to recreate the magic of that song. We first met Sheco at a gig we played in Mexico, where we instantly hit it off. He's a young, super-talented producer and we had already discussed doing a collab. Once we got rolling on the track with him and felt the energy in the studio, we immediately knew this tune would be perfect for Georgi's voice. So we arranged a session with her in L.A. and 'Dreams' was born! We are super excited for this tune and we really feel it does the reuniting of Feenixpawl and Georgi Kay justice, almost 7 years after we first collaborated!"
Georgi Kay: "It's crazy to think that 'In My Mind' was the first dance song I ever wrote. Working with Josh and Aden was an absolute dream back then, and working with them now, nearly 7 years later – is nothing short of magical. I think there is a reason we work together when we do. It's not just to collaborate and pump out song after song, but rather to reunite when the stars align and the timing is right, when all the pieces seem to fit together. After countless collaborations over the years, I have learnt that the songs Feenixpawl and Georgi Kay create together aren't just timeless anthems. They're living, breathing entities that not only effect our own lives, but change and impact the world. And to be able to join forces with Sheco just goes to show that Josh and Aden are more than ready to give fresh talent a chance at making magic, just like they did with me back in 2011."
Sheco: "When I heard 'In My Mind' for the first time, I felt something unique, something that made me want to make music with that same feeling and emotion. It made me want to produce progressive house at 15 years old. I was finally able to meet Feenixpawl at a gig in my city (Monterrey, Mexico), where I had the pleasure of warming up for them. Years later, we started to discuss a collaboration with the same feeling and impact as 'In My Mind'. As we were working on the tune, we discussed sending it to Georgi Kay, who's a super-talented singer with such an impressive voice. And that's when 'Dreams' was born, a fitting title because that's exactly what the song is to me. It is simply a dream come true for an unknown boy from Mexico. 'Dreams' is a song made with a lot of love and a great message. I hope we can all share that love with 'Dreams'."
Listen to the track here.