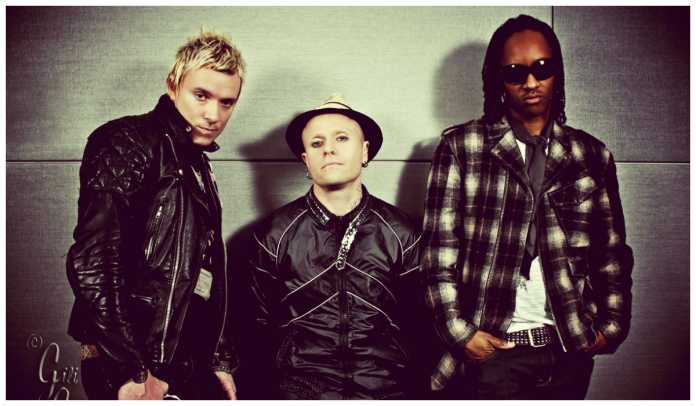 The Prodigy have unveiled the arresting video for new single 'Timebomb Zone'. The band's seventh straight number 1 album, 'No Tourists', is out now, with The Prodigy also concluding their massive UK & European headline tour this week.
The explosive, cinematic video to 'Timebomb Zone' was filmed in Manila and again directed by Paco Raterta, who The Prodigy collaborated with on the short film for 'Need Some1'. It's a suitably visceral visual accompaniment to the track and indeed 'No Tourists', with its global themes of frustration, escapism and fighting back.
"Paco was our only choice to create the video for 'Timebomb Zone," says Liam Howlett. "What he brings visually has a real different edge, tension and danger to it ….it fits perfectly with the music we make."
'Timebomb Zone' is a striking highlight from 'No Tourists', an album which sees The Prodigy join the unlikely ranks of Paul McCartney and Elton John in achieving seven UK number 1s (no other electronic act has done this). Here is a group who from day one dominated the illegal rave scene, challenged anti-rave legislation and redefined the whole idea of what a band should be like. '

Watch the 'Timebomb Zone' video below.