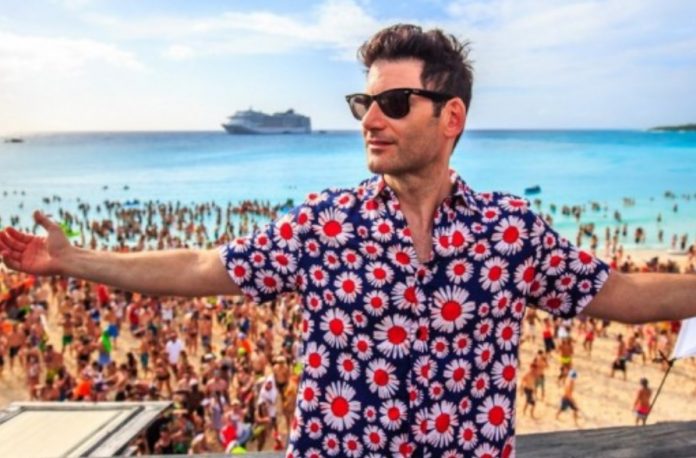 As Destructo's sold-out cruise festival, Friendship, set sail out of the Port of Miami toward Coco Cay, Bahamas, on the Celebrity Equinox for its inaugural event, excitement was at an all-time high. The AMFAMFAMF floating festival features some of the top artists such as Rufus Du Sol, Boys Noise, Dixon, Claptone, Pe and many more.
The newest member of overnight boat parties that have been increasing in popularity over the years in the dance music culture has stirred up quite a buzz in the dance music community for its 2018 event, and has been on the radar of festival devotees from around the world since its release announcement.
Shortly after departure, attendees noticed that the ship was heading back toward Miami, although no official announcement was made by the ship's Captain or crew. After returning to the Port of Miami, reports indicate that a medical emergency caused the ship to reroute and head back.
When the medical emergency occurred, the ship's management decided that the situation was better served by returning to port as opposed to waiting for a Coast Guard Helicopter to arrive, which also would have been the more expensive option.
The Celebrity Equinox arrived back at the port around 3:30 PM but was headed back to the Bahamas by 4:45 PM. The delay was rather insignificant in terms of cutting into party time, but a heads up from officials would have been proper form. People began to let their imaginations run wild, especially in the event that their party cruise was heading back to land.
Questions surfaced about police, whether everyone was okay or if the ship was broken, all were discussed among the dancing machines. Hopefully, the medical emergency was swiftly attended to, and those involved are safe and that the rest of the journey is only peace, love, unity, dancing and very late nights.
Have fun Friendship, take lots of pictures for us on land, please.