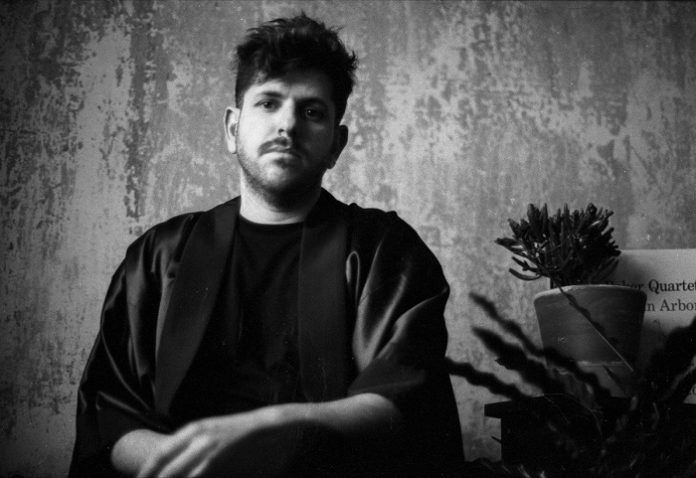 Acclaimed imprint Disco Halal reveals their 2019 schedule with Moscoman, The Organism, Auntie Flo, Kincaid, Mount Kismet, Simple Symmetry and the second instalment of the Perfect Strangers compilation series all confirmed.
The first EP sees The Organism and Moscoman collaborate for 'Rite' which will be released on 1st February. 
The project includes the titled track as well as the atmospheric blisters of 'Chumbai' and percussive textures of 'Rubab', a track steeped in the Middle Eastern sonic influences of Moscoman's home country of Israel. Flipping the leading track on its head, the Disco Halal mix of 'Rite' is turned into a loopy, hypnotic edit suited for the oddballs.
Based in Berlin, but firmly rooted in the diverse and forward-facing musical scene of Tel Aviv, Disco Halal hails from beneath the minarets of the Holy Land.
The label exists to present a tightly-knit and growing community of musicians and producers, each transmitting their unique musical identity, yet each united by a unique sensibility, as well as a harmonious balance of rhythm and experimentation.
Disco Halal blossomed, with cuts from Chaim and Simple Symmetry. The label retains a strong flavour of Moscoman's origins, as can be heard on his 'Subaru Pesha' EP with Red Axes and Krikor, flooded with Middle Eastern flavour.
The label also saw releases from Acid Arab and Mehmet Aslan and moved onto more ambitious endeavours, such as Autarkic's LP, 'I Love You, Go Away'.
Encompassing elements of downtempo, new-wave and alternative pop, stitched together with a leftfield dancefloor throb, it firmly established Disco Halal's esoteric tastes, as well as the unique take on electronic music suddenly, rapidly emerging from the once-overlooked nightlife and club scene of Tel Aviv.
Born Chen Moscovici, Moscoman spent most of his life in Tel Aviv and released on labels such as Eskimo, ESP Institute, DIYnamic and Correspondent, but it was a move back to Berlin a couple of years ago which really pushed things forward. 
"It was a great place to step back and overlook my whole life," he explains. "I didn't have time before to sit down and think where I was going. Now I see the wider picture."
With truth at its center, the sound of 'Rite' EP is an open-ended prospect and is set for release on 8th February.
Listen to the tracks below.