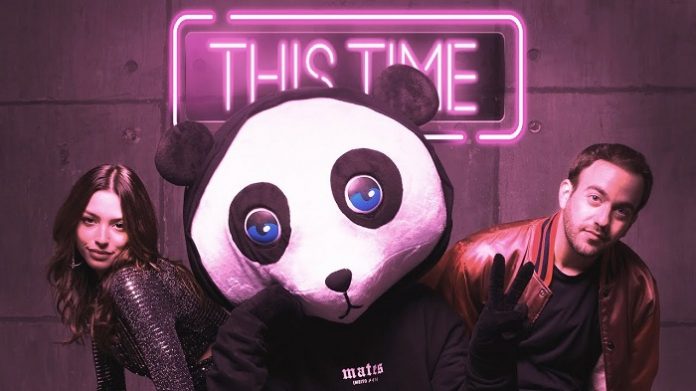 Marking his debut release, Jayden drops 'This Time' feat. Celine Farach & Matluck – Stay tuned, as the emerging artist firmly sets out his musical agenda.
With a visual identity that's instantly recognisable & a tale to be experienced first hand – the Panda is at centre stage. While Jayden's true identity remains shrouded in mystery,his social networks reveal all the hallmarks of a natural showman.
Known for exhibiting his crazy antics & showcasing his creative talents in a growing series of trending. With a unique formula that in just a few short months, has seen the artist accumulate over 250K followers across Instagram, in addition to six million views across YouTube.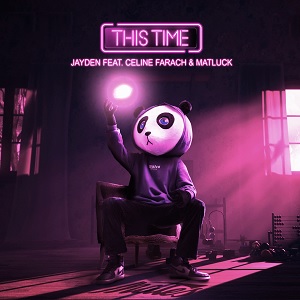 Continuing to make waves with his global adventures. Jayden's debut music video, 'This Time,' has notched up in excess of 1.6 million plays in the first week. Signalling the start of yet another exciting chapter for Jayden.
Featuring Celine Farach & Matluck – who previously collaborated with the likes of Nicky Romero, Stadiumx & Mike Williams. Telling the story of a world of dreaming – 'This Time,' through the eyes of children – the best dreamers – who live in a reality where anything is possible and can express the love they feel everyday, without motive or prejudice towards others – something that is imposed by our modern society.
Jayden is also joining the Mates family – an entertainment brand with over fifteen million followers, across their far reaching social media platforms.
Stay tuned as 'This Time' (feat. Celine Farach & Matluck) marks the beginning of a new journey & the single lights up globally in the weeks ahead for Jayden the Panda!
Listen to the track below.