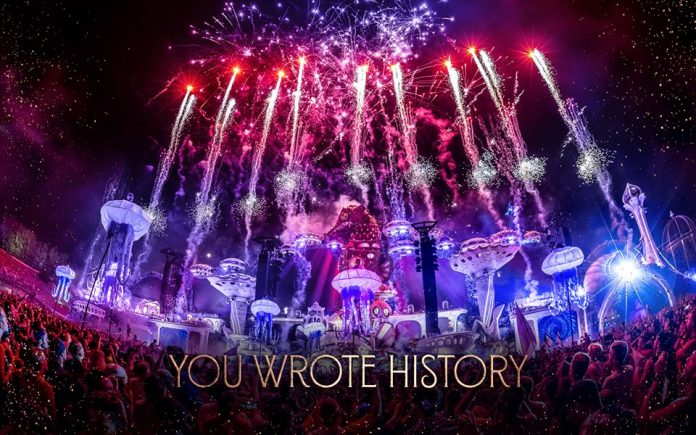 This past week, the first batch of Tomorrowland pre-sale tickets were released. Much like years prior, tickets sold out in record times.
Around 200,000 pre-sale tickets were released strictly for the Belgian market and sold out in a little over an hour. A second batch of 100,000 pre-sale tickets were also released for international sale. Tickets sold out in just 50 minutes.
Just like other massive festivals, pre-registration was needed in order to snatch Tomorrowland tickets. This year's festival has seen a drastic 30% increase compared to last year's registered attendees according to Tomorrowland's spokesperson, Debby Wilmsen. This thing really is just getting bigger and bigger.
The remaining 70,000 tickets for international sale were available today, February 2nd. This final batch had a price increase from around 293 euros compared to the 249 euro starting point. Day pass prices increased to 109 from the original 105.50.
It only took 40 minutes for this amazing festival to sell out all the remaining tickets for international sale.
This year will mark the 15th anniversary of Tomorrowland. The world-famous festival takes place over two weekends: July 19-21 and July 26-28 in Boom, Belgium and this year's theme is "The Book Of Wisdom, The Return".