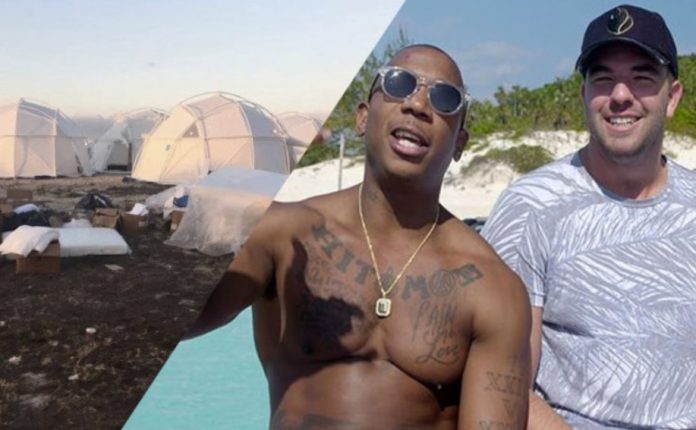 Determined people rise up in the face of anything that stands in their way, controversy, legal issues, ridicule, public shame, popular documentaries, and countless hilarious memes included. The Fyre festival was such an epic failure that two separate documentaries exist that demonstrate the complete fiasco of the attempted event.
Netflix and Hulu each have their own "mockumentary", and they each show the true depth of the failures surrounding the festival, but that has not stopped one of the founding fathers of the festival, Ja Rule, from attempting to move forward and create a legitimate version of the festival that ever so publicly crashed and burned.
Ja Rule had a vision that was the Fyre Festival, and he teamed up with Billy McFarland to turn the dream into a reality. They sold the dream to the masses before having a solid game plan to actually operate a functioning festival. The money was coming in thanks to some convincing trailers that lured potential attendees in, as well as a mobile app that was a first of its kind that was developed by McFarland. The money, unfortunately, was not being used to fund the festival, but instead, it was going to McFarland's pockets.
The public was bamboozled by the next level marketing, despite not having any substantial truth behind the appealing videos. McFarland wound up with a six-year prison sentence, and was ordered to forfeit, $26,182,386 million dollars following the uprise and social media storm the revealed the lies behind the Fyre Festival; and seemingly Ja Rule's vision would become reduced to ashes in everyone's eyes but his own.
Presumably most people know about the embarrassing Fyre Festival, but for the unaware, the event promised to host yacht parties with models, high-end catering, and performances from star-studded music acts, but instead was an event that had flooded tents with no bedding, a severe lack of food and water, and no accommodations for the guests that paid money to be there, it was all the way botched up for everyone involved.
The hip-hop mogul Ja Rule has admitted to not watching either documentary about the Fyre Fest, and while talking with TMZ, he stated:
"I lived it, and do not need to watch the videos about it". I am not ashamed of Fyre at all, because man, the idea, it was brilliant. It was beyond brilliant, it was amazing, but it was not what I dreamed of it being, and what I envisioned of it being, and what I wanted it to be. It just was not done properly."
In a fascinating display of being completely blind to rightful public discrimination, Ja Rule said:
"It's not funny to me, it is heartbreaking. It's something that I wanted to be special and amazing, but it did not turn out that way. In the midst of chaos, there's opportunity. It [Fyre Festival] is the most iconic festival that never was. I have plans to create the Iconic Music Festival."
It has been confirmed that Ja Rule has a team in place to carry the vision on, Fyre Festival 2.0 has been confirmed to be an actual thing, only this time it will be called the Iconic Music Festival, which he confirmed with TMZ as he told them "but you did not hear that from me".
Confirmed reports of an app called Iconn is currently in production, and it an app similar to the Fyre Festival App. Ja Rule said in a public statement:
"It is kind of similar to what the app was, but you have to understand the app was separate from the festival, different teams were working separately on the app and the festival".
There is not much information regarding the future plans for the Iconic Music Festival, but we do know that it is absolutely in the works. Time will tell if the uphill battle by Ja Rule and company is going to be successful or not.
For anyone, which is a good majority of people on Earth, that knows about the horrible Fyre Festival event, certainly will be skeptical of anything related to it. It is possible to turn it around but it is going to take something the equivalent of a miracle to pull it off. May the force be with you Ja Rule, you are going to need it.