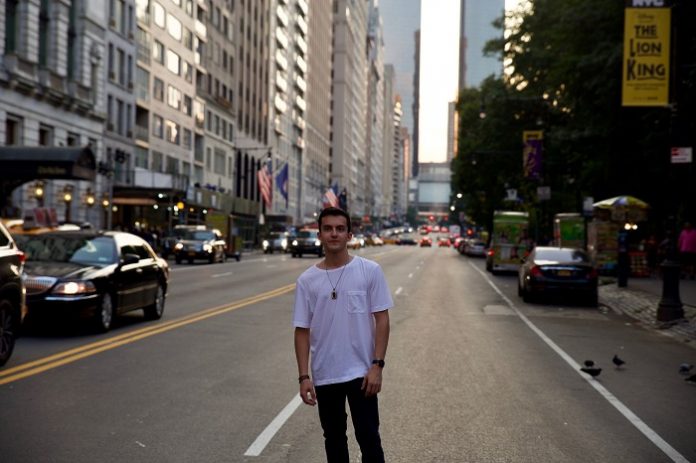 In the midst of lush chord progressions, ethereal synthscapes, and passionate melodies lies the heartbreaking story at the center of Chris Varvaro's latest, "Broken." The vocals describe one's assessment and emotions following the loss of love, adequately expressing the hurt associated with the former partner's sudden departure.
The downtempo feel of the track exemplifies its melancholic nature, thoroughly embodying the physical turmoil caused by the breakup. The unfortunately familiar narrative of "Broken" cuts through the soul, bearing witness to Chris's ability to effectively translate emotion into sound; surely "Broken" will touch the hearts of all who hear it.
DJ and producer, Chris Varvaro is a self-taught instrumentalist and music producer from New Jersey. At the age of five, Chris developed an interest in music and took up drumming. His fascination with the rhythms and cadences of the drums slowly faded when he was introduced to electronic dance music some years later, and he feverishly began creating music with a free trial version of Ableton Live 8.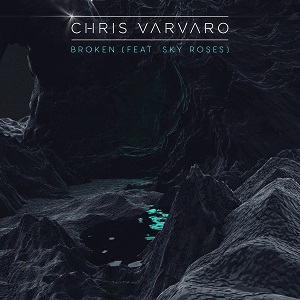 In March 2018, he released the single, "Without Me". The track was featured on various FM radio stations throughout North America and Europe as well as receiving press coverage from a variety of publications, including ThisSongSlaps, EDM Sauce, Finest of EDM, and Tracks For Days. More recently, Chris continued his musical voyage with the release of his remix for Fall Out Boy's "Sugar We're Going Down" with the duo Wayfarer.
The remix gained support from Disruptor Records, Young Bombs, Two Friends, STMPD Records, and Owen Norton. He also remixed Warner Music's artist Davis Mallory and his single "Lost".
He also just signed a distribution deal with Kobalt Music Group's AWAL. In the Summer of 2018, the "#pursound" movement was unveiled by Chris in an effort to create beautiful breakdowns, synths, and progressions that will captivate EDM listeners worldwide. He most recently opened for EDM artists, Vicetone, at one of Philadelphia's top nightclubs, NOTO.
Here's what Chris Varvaro and Sky Roses had to say about the track:
"This song is very special. I don't think there are enough words to explain what this track means to me. I wrote this shortly after I got out of a very important relationship in my life. It was a truly magical and beautiful time that ended so suddenly. It felt like the rug was pulled out from underneath me at a seemingly random time. From the composition all the way through the lyrics, it is probably the only way I was able to truly express how I felt about the situation through a meaningful outlet.
I think it is one of the greatest songs I've written to date, and I cannot be more proud of how it turned out. Collaborating with Jason is always amazing, and I knew he would be perfect on this track. I hit him up asking if he would be down to sing, and we just clicked when it was time to lay down vocals. We got it done in one studio session. As soon as I was done with the mix and master, we knew we had something special" – Chris Varvaro 
"When Chris approached me to work on another project after our first song 'Without Me' I was excited immediately. I'd spent the last few months of 2018 finally getting back into music & writing my own work. So I'd steered clear of working with others completely. So it seemed like the perfect opportunity to finally care about others' music again.
Chris' music is always beautiful, when he approached me with this sensitive subject, I knew I wanted to write close to home. Talking about losing not only a loved one, but a best friend, how people can disappear so fast and we have to learn to adapt. I think 'Broken' really shows what can be brought out when musicians are open through their music & their emotions. I hope our music & words resonate with people" – Sky Roses